Jaguar Land Rover: Using Aerospace Tech In Upcoming Trials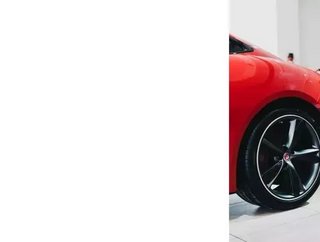 Jaguar Land Rover are furthering their 'REALITY' initiative with innovative new design ideas, carved from the blueprints of aerospace technology...
Well, it's official, Jaguar Land Rover (JLR) is turning their already beautiful feats of manufacturing into intergalactic cruisers. Well, not quite. The industry-leading, British manufacturer, intends to test the capability of advanced lightweight metals and composites to be used in future vehicles. As part of a two-year project, the West Midlands manufacturer will use technology developed for the aerospace industry to better understand how materials respond to corrosive environments, in global markets and over rigorous terrains. It sounds like, even though JLR isn't making a lunar rover, they want their upcoming vehicles to be a tough as one. 
Samples of the new metals and composites that the company would like to use in future Jaguar and Land Rover models will be built into aerospace-grade sensors and put through their paces in some of the world's most extreme physical conditions across the North American continent. The sensors are designed to continuously measure the performance of the materials and share data analytics with the Jaguar Land Rovers' product development team, based in the United Kingdom. 
Lead engineer, Matt Walters, said: "This research project is a prime example of our commitment to developing lightweight, durable and robust materials for our future vehicles.
Using advanced aerospace-grade technology, such as these sensors, is testament to the quality and standards we are achieving.
We are working alongside world-class partners on this ground-breaking research project and will improve the correlation between real-world and accelerated testing as we continue to raise the bar for quality and durability." 
This research, though Jaguar Land Rover has announced it, is not exclusive to the company; in fact, they are performing research as part of Gesamtverband der Aluminiumindustrie (GDA), "a consortium of aluminium manufacturers and carmakers researching the longevity of materials and how they can be made lighter and more durable." 
The project isn't the first that JLR has announced in recent times. It builds on the '', as the manufacturer looks to pioneer new recycling processes and sustainable solutions ranging from the innovative use of premium automotive-grade aluminium to give it a second life; the development of , which can reduce the weight of in-car electronics by up to 60%, and the implementation of Econyl fabric, a material repurposed from plastic waste for trim and floor mats. 
SEE ALSO