Join HMS Networks Ewon webinar on sustainable remote access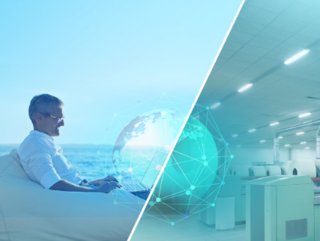 Communications equipment manufacturer HMS Networks to host a webinar 'Effective and Sustainable Remote Access' on Tuesday 21st June 2022
Hardware Meets Software (HMS) Networks Ewon is leading the manufacturing sector in secure remote access solutions. The company enables the remote access of data from industrial equipment, helping customers to increase sustainability and communicate easily.
At their webinar, 'Effective and Sustainable Remote Access' on Tuesday 21st June 2022, guests can learn more about maximising the potential of remote access.
The webinar will explore digital transformation and maximising the potential of remote access
For machine builders, discussions will be led on how to optimise productivity for service engineers, methods for CO2 reduction, ways to strengthen machine availability and customer satisfaction in addition to how to update PLC programmes and develop new proactive services.
There will also be a focus on production factories, in how to maximise machine uptime and issue resolution, methods to improve relationships with suppliers, the latest on cybersecurity for factories and how to modernise production facilities and efficiently manage emergencies.

Meet the webinar panellists

Donald Appel
Territory Business Manager at HMS
Don strives to bring new IIoT Solutions to businesses as they begin their Digital Transformation. At the webinar, he will share his insider knowledge on this topic.
Thierry Bieber
Industry Segment Manager at HMS Central Europe
Thierry is an expert on communication and IIoT solutions in the Industrial Automation sector. At the webinar, he will share his knowledge of security and digitalisation.

Jason Block
IIoT Solution Manager at HMS
Block has degrees in Physics and Mathematics, in addition to 27 years of experience in industrial automation and solving challenges across data and network connectivity.
Bill Killick
Technical Sales Manager at HMS UK
Killick has more than 25 years of experience in automation and will discuss how to solve contemporary communication problems.
Register here for the online webinar