Keeping autonomous vehicles on the road to success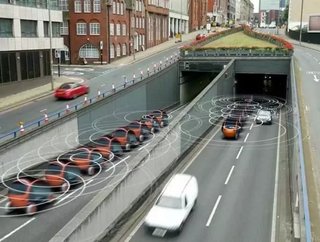 There was a virtual traffic jam of automotive brands and other tech heavyweights announcing their latest self-drive car initiatives at the recent Consum...
There was a virtual traffic jam of automotive brands and other tech heavyweights announcing their latest self-drive car initiatives at the recent Consumer Electronics Show in Las Vegas, with everyone from BMW to Hyundai announcing they were investing heavily in driverless vehicle technology. BMW is focusing on automating every aspect of the driving experience by incorporating Alexa, Amazon's digital assistant, into its vehicles so a driver can shop, make a restaurant reservation or even book a flight while on the move. Whilst, Hyundai is aiming for affordability by reducing computing power and using less expensive sensors to operate its vehicles, thus opening up the technology to the masses. As such, the future of autonomous vehicles is closer than you may think.
Vehicles we once only dreamt of in futuristic blockbusters are now becoming a reality. During the UK's Autumn Statement, Chancellor Philip Hammond announced £390 million will be invested into the development of autonomous vehicles by the end of the current parliament. Though plans to test autonomous lorries in Britain have recently stalled, trials of such vehicles are already in place in other European countries. For instance, in Germany, testing for lorries electronically linked together in a convoy, with a lead vehicle manned by a human setting the pace and route, has already begun. Such technology has the capability to revolutionise the way many industries operate, however, security and safety implications must be addressed before they are unleashed on our roads.
At the start of 2016, one of Google's fleet of Lexus SUVs collided with a bus in California. An even more tragic incident occurred a few months later, when the first reported death occurred in a Tesla Model S on 'Autopilot'. Similarly, Uber's self-driving vehicles have been seen running through red lights, narrowly avoiding pedestrians crossing the road. All have raised considerable questions on the safety of autonomous vehicles.
Incidents such as this highlight the need for quality assurance throughout the product development, starting at the point of concept, right through to the vehicle leaving the production line. Though the press offices of those affected have been quick to blame human error for these incidents, they serve as stark reminders. Manufacturers must take responsibility for safety and ensure critical software systems are performing as they should prior to being released to the public.
Another well-publicised issue is the problem of 'hackable' vehicles. Concerns have been raised regarding cyber security as vehicles become more connected, particularly from the FBI. The threat of 'over-the-internet' attacks on cars and trucks is now very real. There has already been a number of 'stunt hacks' such as a well-publicised one on Jeep in 2015 where hackers took over the controls wirelessly and sent commands through the car's entertainment system.
As vehicles become ever more reliant on internet connectivity, it is crucial that the innovations made possible by automated technology don't act as an entry point for cybercriminals with malicious intent.
Autonomous vehicles will have a wider impact on the UK beyond our roads. For people who make a living out of driving, the effects of this new technology will be palpable. Typically, robots and automated technology has been used to fill the jobs humans do not want to do. Dangerous activities such as bomb disposable were one of the first to have been fulfilled by robots. Similarly, mundane tasks like repetitive assembly line factory work has long been taken over by robotic technology. In the age of artificial intelligence (AI) and automation, the impact of job losses will be felt most severely in the service sector. It has been predicted that up to 30 per cent of jobs will be lost due to AI. As driverless vehicles become the norm, the obvious impact will be on drivers, be it delivery or taxi drivers, as these roles will become obsolete due to the rise of driverless vehicles.
These sweeping societal and industry changes will accelerate the need for the retraining of a sizable percentage of the population. Ironically, AI and automation may be the answer to solving the potential unemployment and skills shortage digitalisation will present.
Retaining consumer trust in relation to autonomous vehicles is imperative. To do so, continuous quality assurance, software testing throughout and adapting a software-first approach is essential, failure to do could see autonomous vehicle consigned to the scrapheap of automotive history. Companies that traditionally dealt with hardware manufacturing must now become software pioneers. In turn, this will provide opportunities for those affected by automation to help shape the future of the very technology that put them out of a job in the first place.
Dik Vos is CEO at SQS