Lockheed Martin: Advanced Manufacturing for NASA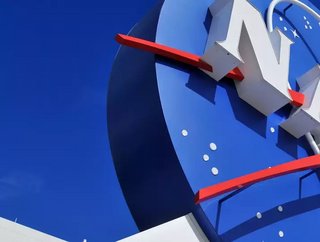 Edge computing, augmented reality, and real-time access to data will launch upcoming missions to outer space
After 18 months and US$20 million in renovations, Lockheed Martin has launched its Spacecraft, Test, Assembly, and Resource (STAR) Centre in Florida. The factory will not only speed up the production phase of the Orion spacecrafts—including the Artemis III mission—but also add new tools to Lockheed's digital arsenal. 'We're using advanced manufacturing to get Orion from factory to space faster than ever before', said Lisa Callahan, Commercial Civil Space Vice President and General Manager. 
Eventually, Lockheed Martin intends to use its advanced technology to go to Mars. '[STAR] is the centerpiece of our commitment to build sustainable and affordable capabilities for NASA', explained Callahan. 'The STAR Centre is a spacecraft factory of the future'. 
Factory Features 
Class 7 clean room for spacecraft component assembly

Proof pressure cell for spaceflight readiness testing

9,000-square-foot high bay with ceiling crane

Non-destructive evaluation and inspection—workers can test and analyze materials, parts, structures or systems without damaging the original components
How Is STAR Using Advanced Manufacturing? 
Edge Computing 
Lockheed Martin will integrate the STAR Centre into its Intelligent Factory Framework (IFF), an edge computing platform that streamlines production systems. Edge computing, in essence, means that data is processed as close as possible to its original source—whether that be an IoT device, factory, or set of sensors. By performing data analysis this way, companies use less bandwidth, reduce latency, and mitigate network disruptions. 
With edge computing, Lockheed Martin will secure and standardise its device connections, ensuring that it can adapt and react to production issues in a second. Sounds incredible? Exactly. Lockheed's executives have deployed the IFF platform to seven of its facilities and will soon roll it out across the company.
Connected Devices 
In addition, 30+ STAR Centre machines will connect to the IFF to enable immediate data analysis. Team members will be alerted if machines malfunction, be able to access their controls remotely, and monitor all systems in real-time. What's more, Lockheed Martin will add virtual and augmented reality tools to prototype and test future spacecraft. 
What's Ahead? 
The 55,000 square-foot STAR factory will allow Lockheed Martin to ramp up its partnership with NASA, which has already ordered six more missions worth of Orion vehicles. According to Lockheed, STAR will be put to work in the coming weeks and months. Here are some of its tasks: 
Assemble and test the Orion aeroshell heat shield and backshell panels, including thermal protection systems

Fabricate and test crew module and crew module adapter wire harnesses

Assemble and test propulsion, environmental control, and life support systems

Produce electrical ground support equipment 
Overall, Lockheed's new STAR Centre will support not only the Orion missions, but spacecraft for future deep-space missions. 'We're in a position to go beyond Orion', said Kelly DeFazio, Orion's production programme director. Added Executive President Rick Ambrose: 'We design, manufacture, and deliver spacecraft that are emblematic of digital transformation'.