Manufacturing floating solutions for housing & clean energy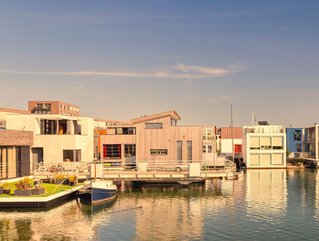 Meyer Group & Admares Marine are on board with on-water manufacturing solutions to help solve the housing crisis and support the supply of clean energy
Russia's invasion of Ukraine and the COVID-19 pandemic have pushed climate change to the very back of public consciousness. Yet the environmental crisis remains a crisis the planet needs to solve together.
Engineers remain dedicated to creating manufacturing solutions to help the planet wean itself off fast-depleting fossil fuels and make industries across the world more sustainable.
This week, shipbuilding company Meyer Group teamed up with Admares Marine, a trailblazer in floating real estate, to form a joint venture: Meyer Floating Solutions. Headquartered in Turku, Finland, Meyer Floating Solutions will develop and manufacture top quality floating real estate.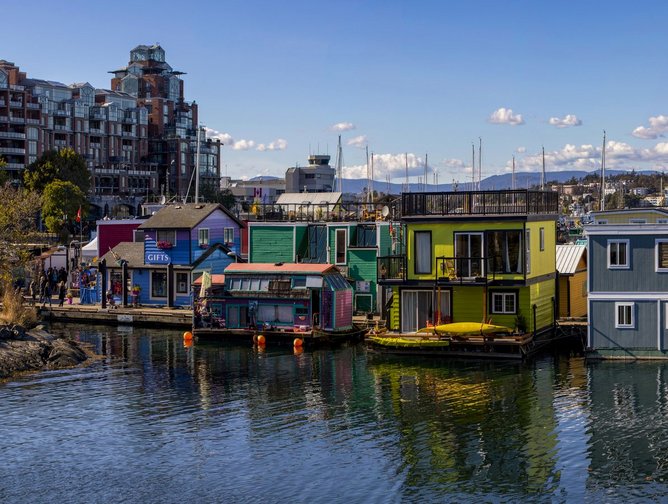 Joint mission to supply sustainable lifestyle opportunities in overwater projects
It's not just rising sea levels that make building on the water a good business investment. The rising global population means there is less land to build on - yet 71% of the planet is water-covered. With threats of extreme flooding, it has become more valuable to build on water, than next to it.
Meyer Group had recognised the great potential of the floating solutions business and identified Admares Marine as the market leader in this developing industry. At the same time, Admares Marine was looking for a strategic partner to strengthen its capabilities and maximise its potential in the market.
"The new venture combines the strengths of both companies and allows us to compete for the mega projects that are being built on the water", said Kaj Casén, CEO at Meyer Floating Solutions.
"We are happy to enter additional business areas and use our unique know-how to create floating solutions for housing, tourism, infrastructure and many more," said Bernard Meyer, Chairman of Meyer Group. "Meyer Floating Solutions is a natural addition to our current product portfolio and with Admares we have a great and experienced partner at our side."
"Traditional construction industry is a slow adopter of new technologies. With the two companies' strengths combined, the joint venture accumulates unprecedented expertise in the field of developing and manufacturing floating solutions", added Casén. "The floating real estate solutions are by standard not seagoing vessels and require energy for moving and manoeuvring. Therefore, there is great potential in going into fully energy neutral solutions, where electricity is generated by solar panels and heat pumps use water body to ensure both heating during winter and cooling during summer."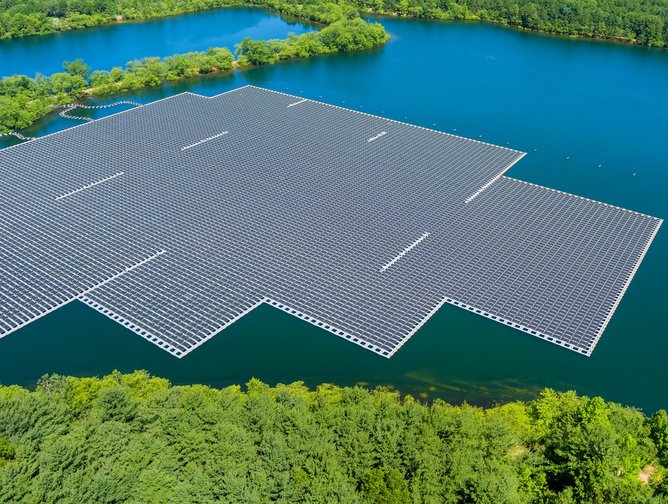 Manufacturing floating solutions for renewable energy
In Singapore, floating solar panels are proving popular. As the third most densely populated nation in the world, space is limited for wind or solar energy sourced on land.
Thinking outside of the box (and off-land), last year Singapore unveiled one of the world's biggest floating solar panel farms, equivalent to 45 football fields.
South Korea also has high ambitions for renewable energy and has set a target of reaching carbon neutrality by 2050.
Except for one highly contentious border, the country is almost entirely coastal and offshore wind farms are seen as an answer. Vestas, a Danish wind turbine manufacturer, has agreed to develop a 9GW floating offshore wind complex. The company will first establish a base for the manufacturing and export of offshore wind equipment and hopes to be supplying South Korea with renewable energy by 2030.
The world's carbon neutral ambitions may have been delayed, but manufacturers are keen to move the post-pandemic world into a sustainable one, even if that means off-land.