Marketing opportunities for Industry 4.0 manufacturers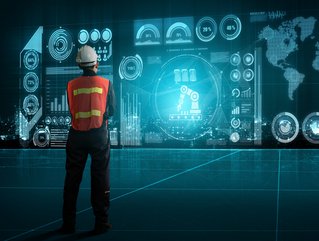 Shalini Mitha, vice president of product marketing at ON24, shares three marketing opportunities for manufacturers to accelerate Industry 4.0 initiatives
The pandemic has created challenges such as ongoing supply chain issues and new ways of working virtually that are testing manufacturing operations. Manufacturers, like other industries, have been stretched and had to change the way they work in a digital world. Staying engaged with partners and the ecosystem of distributors has never been harder.
The manufacturing sector is traditionally dependent on in-person engagement, but companies are bridging the gap between the physical and digital world to meet the evolving needs of today's buyers, partners, resellers, and distributors.
That movement, Industry 4.0 - the fourth revolution of manufacturing - refers to the digitisation of manufacturing operations. For nearly 95% of manufacturers, Industry 4.0 technology helped keep them afloat during the COVID crisis, and more than half say the technologies were critical to crisis responses.
While manufacturers adapt to Industry 4.0, digitisation is driving opportunities for marketing - particularly when it comes to partner enablement - that never existed. Digital will continue to play an essential role in three key areas to further accelerate Industry 4.0 initiatives: enabling distributors; educating partners and customers on products and services; and scaling demand generation.
Drive digital training and selling success for distributors across manufacturing
Training in the manufacturing industry has historically been done in person. However, the pandemic made that impossible, forcing manufacturers to shift education and training online.
In the last two years, digital technology has made remote training more accessible, along with brand and product information to make distributors successful. With digital solutions, manufacturers can now use repeatable training modules that can be easily recorded and shared. Those solutions can also be customised with thought leadership, product launch information, data sheets, case studies and subsequent content to drive business for your distributors.
Valeo, a global automotive parts supplier, wanted to limit the travel time being spent on in-person sessions and focus more on the actual training time. With online training, people can return to the digital material to reference information whenever it's convenient for them. Valeo knew this was the right move for the company and built a library of material that would be available 24/7.
The organisation started with basic webinars, then quickly moved on to more advanced ideas, using video to replicate the face-to-face training workshop environment, which is interactive and enables participants to get up close to the car parts. The webinars use real car parts and examples. In rethinking its content and how it distributed it to its audience, Valeo was able to drive a 339% increase in content views.
Another example is Jackson Systems, an HVAC wholesaler in the midwest, that wanted to expand its audience beyond the region. It created a system of engagement that provided an immersive experience for contractors, which caught the attention of NATE, a national HVAC certification program. Jackson Systems created always-on certified CE classes for NATE clients, expanding Jackson Systems' reach to NATE's entire network of contractors.
By investing in digital for its distributors and partners, these manufacturers filled the gap left by in-person events and made them more successful.
Use first-party data to personalise content for partners and customers
Digital transformation in the manufacturing industry focused on changes on the factory floor for a long time. Innovations like QR codes, predictive maintenance and machine learning helped streamline production. But companies are now shifting their sights to digital sales and marketing as a way to reach new audiences and nurture existing ones.
What really differentiates these portals, though, is the ability marketers have to personalise them based on data they collect. Valeo, for example, uses data to tailor the right content to its viewers. In doing so, it has seen a 45% increase in unique viewers with global training sessions and materials and a 158% increase in page views.
Protolabs, a rapid prototyping and on-demand digital manufacturer that produces custom materials, used an aggressive webinar strategy to engage partners and customers in an effort to simplify complex advancements. The webinar strategy helped Protolabs Increase its number of prospects by more than 60% and its sales conversions by 10%. Partner referral codes enable the company to track and analyse which sources, such as email or social media channels are resulting in the most registrations for an event. This allows them to focus their efforts on tactics that are working and make changes for areas that aren't.
Adopting new digital tools like sales force automation technology, customer relationship management software, and marketing automation platforms can help sales and marketing teams collect important insights on audiences. With these insights, marketing can create collateral that connects, and the sales team can learn how interested a prospect is and understand the prospect's pain points. Ultimately, these digital tools help automate the mundane data collecting and analysis so teams can focus on streamlining processes and drive results.
Scale your demand generation
As marketing moves online, digital experiences can provide companies with the opportunity to learn more about prospects and "warm" them up to the brand. Through experiences, companies can engage with interested prospects, familiarise them with the company's offerings and qualify them for sales, rather than spending time on "cold" outreach and hoping for the best.
The field marketing team at Shell Catalysts & Technologies, a provider of technologies to refiners, gas treating facilities and chemical plants around the world, has used digital to drive demand. COVID impacted field marketers more than any other marketing role because the discipline leaned heavily on tradeshows, conferences, and one-on-one meetings to drive demand generation. By driving communications through a digital engagement hub, the company has reached partners and customers in new ways - and, by analysing the data they collected, they now see what content resonates and create more of it.
In a digital-heavy world, being able to get qualified leads is more important than ever - and thankfully, there are a number of ways to collect them. For instance, by using keywords and optimising content, search engines are able to identify and index your website to make discovery easier and bring the right people to your content.
Manufacturers should conduct keyword research into target audiences to ensure all of their content — not just written content — aligns with what your audiences are looking for. Jackson Systems has optimised its SEO with a steady stream of content, including hosting weekly broadcast events, which is a major step up from just the seven per year it was offering just four years ago. It's increased its audience reach by 20 times!
It's time for manufacturers to take the leap and better utilise marketing
Manufacturing companies are slowly adapting their thinking when it comes to how they use digital channels to communicate and reach their customers and others in their ecosystem - and, in doing so, achieving tremendous results and growth that are inline with other industries that have gone through digital transformation. Manufacturers can reach more people, transcend global boundaries with digital engagement. This helps create consistency with repeatable training programs that ultimately better educate and train their partners to be more qualified - and better informed - to ultimately speed up sales cycles that help accelerate revenue growth.
Byline written by Shalini Mitha, vice president of product marketing at ON24.