Mercedes-Benz & AMSilk create sustainable car interior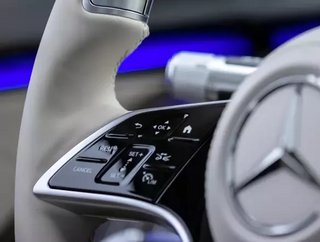 Car manufacturer Mercedes-Benz & bio-based silk supplier AMSilk have worked together to create a sustainable car interior, in a first in the car industry
Mercedes-Benz has partnered with AMSilk, a supplier of bio-based silk, to develop sustainable car door pulls for the VISION EQXX, as part of the car manufacturer's latest technology move.
Car manufacturers aim to use natural materials 
AMSilk is the first industrial supplier of vegan silk biopolymers. Headquartered in Munich and founded in 2008, the biopolymers are 100% biodegradable, recyclable, renewable and zero-waste. 
Across the transport industry, car manufacturers are moving towards more sustainable options - and not just in how the car is powered, but its interior design also. 
In a mission to combine luxury design with natural materials, Mercedes-Benz has utilised AMSilk's technology in the interior of its innovative VISION EQXX car, using AMSilk's Biosteel® fibre for the door pulls.
"We are extremely proud to partner with Mercedes-Benz on the technology programme VISION EQXX, providing sustainable interior design solutions from our best-in-class bio-based fibres", said Ulrich Scherbel, Chief Executive Officer of AMSilk. "Amid a fresh wave of ambitious climate pledges, we are proud to be playing a leading role in providing solutions for a zero-waste future."
The VISION EQXX is the most efficient electric vehicle Mercedes-Benz has ever created, proving that 2022 is a start for sustainable interior design.
The electric mobility journey of Mercedes-Benz