Merck's US$500m Singapore manufacturing facility expansion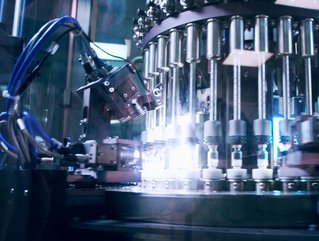 Merck's medical equipment manufacturing facility in Singapore to make three syringe-packaging lines & HPV vaccine, as other biopharma businesses move in
Pharmaceutical manufacturing company Merck has opened a new packaging facility for vaccines in Singapore.
Research-intensive biopharmaceutical company Merck, also known as 'MSD', has one goal: to use modern science to improve lives all around the world. Merck develops medicines and vaccines and has received a great deal of interest from the manufacturing industry following COVID-19. The company is determined to deliver health solutions which can prevent diseases in humans and animals.
Biopharma manufacturing in Singapore
Merck is headquartered in New Jersey, USA, and was among the first Big Pharmas to build a manufacturing base in Singapore.
This week, the company opened a secondary packaging facility for vaccines and began construction of a manufacturing plant for inhalers, due to open in 2026.
Merck's fill-finish facility in Singapore now includes:
A vial-packaging line for cancer treatment Keytruda
Three syringe-packaging lines to manufacture the HPV vaccine Gardasil
Medical equipment manufacturing in Singapore
Singapore has become a popular location for biopharma manufacturing. Sanofi began construction of a US$434m vaccine plant in April and in 2021 BioNTech announced plans for a regional headquarters in Singapore, which will include an mRNA manufacturing facility.
Fernando Otero, Associate Vice President for MSD Manufacturing in Singapore, said the Merck was dedicated to manufacturing vaccines and other healthcare equipment.
"Merck is committed to Singapore as a strategic node in our company's global manufacturing network with a focus [on cancer and vaccines]."