Nigel Pearce, Manufacturing & Supply Chain Head at Coolbrook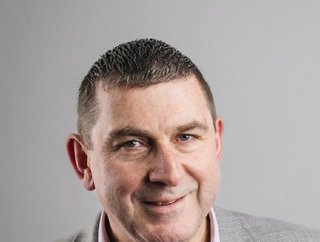 Coolbrook has appointed Nigel Pearce to Head of Manufacturing & Supply Chain. He tells us how Coolbrook's technology reduces carbon emissions
Engineering company Coolbrook, has announced that Nigel Pearce will take on the role of Head of Manufacturing and Supply Chain.
Leading the manufacturing team at Coolbrook
Coolbrook's technology is designed to decarbonise industries, such as the petrochemical sector and producers of chemicals, iron, steel and cement. Its rotating technology uses turbomachinery and chemical engineering, in the place of fossil fuels.
At Coolbrook, Pearce will lead the manufacturers, where he will build new relationships with suppliers and strengthen existing ones, as well as optimising the procurement of materials and technology used by Coolbrook.
Pearce used to work at Rolls-Royce, where he worked across various positions, most recently Head of Manufacturing Engineering.
Smart manufacturing and sustainable supply chains
Joonas Rauramo, Coolbrook's CEO, said he admired Pearce's 'genuine passion for transformational technology' and looked forward to where he could take the company.
"Nigel's three decades at Rolls-Royce are testament to his talent, vision, and leadership ability," said Rauramo.
Pearce is ready to shake up manufacturing at Coolbrook.
"The production processes for essential commodities – including cement, petrochemicals, iron and steel – currently rely heavily on power generated from oil, gas, coal and other fossil fuels," said Pearce. "Despite the impact this has on CO2 levels and the climate, this practice is one that's embedded in manufacturing and supply chains across the sectors.
"Coolbrook's RotoDynamic Reactor (RDR) and RotoDynamic Heater (RDH) technologies offer a solution to this problem; enabling manufacturing companies to reduce their carbon footprint on a scale we have never seen before. Over the next two years we'll see this technology completely transform the heavy industries as we move to full commercial deployment by the year 2025.
"Both the design and manufacture of this exciting new breed of industrial machines creates a real, fresh opportunity to bring the true principles of Industry 4.0 to bear. We are determined to have fast, safe and right first time processes that build up the digital thread and ensure that all manufacturing activity is smart, intelligent, connected and effective. This will mean a collaborative, innovative approach internally, as well as with our manufacturing partners and suppliers."