Nokia webinar: How 4G/5G can support your digitalisation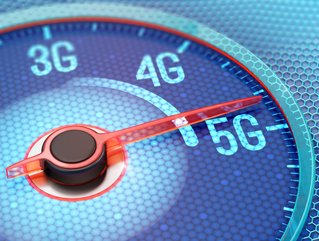 In this on-demand webinar, ABI Research and Nokia will explore how 4G/5G can support your digitalisation strategy
The manufacturing sector is on a journey to digitalise and automate their facilities and operations. Connecting all their physical assets and employees with 4G or 5G is a critical step in this digitalisation journey.

In this on-demand webinar, ABI Research together with Nokia share research and analysis following a targeted survey of more than 1000+ manufacturers. The analysis will address important questions such as: When should I consider upgrading to 4G or 5G networking to support my critical operations control network? What are the top use cases where 4G/5G can help me in my digitalisation plans?
Agenda
How the pandemic has impacted digital transformation plans
Manufacturing industry top automation and connectivity investment areas in the near term
4G/5G and private networking opportunity and challenges
Manufacturing industry 4G/5G deployments options
Click here to watch the on-demand webinar, presented by:

Ryan Martin, Research Director at ABI Research, covers new and emerging transformative technologies, including Industry 4.0, digital transformation, and the Industrial Internet of Things (IIoT). He currently leads the firm's Industrial & Manufacturing research.
Head of Private Wireless Sales at Nokia
Responsible for the vision, strategy and execution of Private Wireless Sales in North America, Todd has 25 years of OT experience leading industrials to step-change their operational productivity/efficiency, business model flexibility and financial position, using leading edge technology. Todd's experience creating, motivating and leading teams that translate complex business drivers into successful technology transformations has given him a unique insight into the trends and dependencies of successful digital transformations. Todd earned his Bachelor of Science in Business at Indiana University, and his MBA from Ball State University.
Managing Editor at BizClik
Neil Perry is Managing Editor at BizClik and has two decades of multimedia experience.
He has worked across regional and national brands for Global Radio, as a bulletin presenter, broadcast voice coach,mentor and news editor.
Neil moved into visual broadcasting in 2014 helping to establish one of the first local television channels as an assistant news editor, and executive producer of a topical discussion programme.

In 2017 he became the Visual News Manager at Archant where he developed a modern visual strategy balancing photography and video between digital, social and print media.
He is also an experienced live host and facilitator both in person and in online environments.
Alongside his media work he regularly works to help train the next generation of broadcast journalists.