Northvolt: VW Battery Manufacturer Raises US$2.75 Billion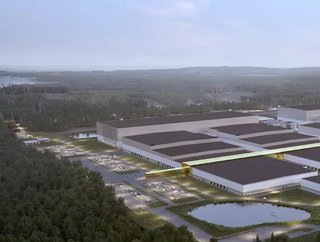 Volkswagen's battery manufacturer, Northvolt aims to surpass Asian battery firms CATL and LG Chem and lead the EU market
In a recent financing round, Northvolt AB raised US$2.75 billion to enhance its facilities, invest in R&D, and evaluate next-generation battery cells. In Europe, consumers and governments want to push green energy technologies—and Northvolt intends to lead the charge. 
Four Swedish pension funds, AP1, AP2, AP3, and AP4—along with Omers Capital Markets, Goldman Sachs, and Volkswagen AG—led the private placement. "[We have] now raised more than US$6.5bn in equity and debt to enable an expansion plan leading up to and beyond 150 GWh of deployed annual production capacity in Europe by 2030", the company said. 
What Does the Battery Market Look Like? 
IHS Markit predicts that in 2021, global electric vehicle sales will rise by 70%. Yet if that's to happen, suppliers of the subcomponents of electric cars—such as batteries—will have to ramp up. Despite a lack of critical components such as semiconductors, steel, and polysilicon, sustainability infrastructure is still at the front of investors' minds. After all, electric vehicle hotshots like Tesla and Lucid Motors have driven their fellow automakers to follow their lead. 
Northvolt has led the EU in developing a domestic supply network for lithium-ion batteries. Though the pandemic created backups in international supply chains and brought new supplier risks, the company's financial backers are still convinced that its electric batteries are a vital investment. Said Bo Foged, CEO of ATP, "[the involvement] has obviously not been without risk, but Northvolt breathes sustainability into the entire value chain". Thus far, ATP has invested 1.5bn kroner in the battery company. 
Where Does Northvolt Go From Here? 
As it targets a 25% market share by 2030, Northvolt announced that Volkswagen had placed a recent order of more than US$14bn. The company has secured a combined US$27bn from BMW, Scania, and Volkswagen, and aims to build more European plants before 2030. Some hint that Northvolt is adding new partnerships—Chief Executive Peter Carlsson said that the company has been in talks with Tesla—but details are still forthcoming. 
Some of Northvolt's recent cash influx will go toward raising capacity at its Skelleftea factory, from 40GWh to 60 GWh. The company anticipates rising demand for electric vehicles as carmakers make the switch to electric. As such, Northvolt is planning several new factories in Europe and plans to expand into Germany over the next decade. If it succeeds, it might be the EU's first battery company to truly challenge China.