OpX: Bringing Total Cost Transparency to Machinery Purchases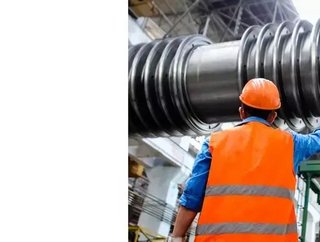 Developed by the OpX Leadership Network and convened by PMMI, the revamped TCO Guidelines will revolutionise total costing of machinery...
Sometimes, in the manufacturing space, things get a little bit "samey" ─ that is to say, nothing changes. Yes, we have technological advancements and subsequent enhancements that transform business operations on a ─ seemingly ─ daily basis, but it doesn't always seem revolutionary to the people who don't work within those specific spheres. Something that will pique the interest of CPO's, procurement managers, and the financiers within manufacturing was released yesterday: the revamped . 
The document will provide manufacturers with the bigger picture or a wider perspective, if you like, of the complete cost of a machine purchase. It's free, and it has got a new, sleek, streamlined, easy-to-navigate format that features case study examples of how both OEMs and CPGs can utilise the document. The tool will also feature a customisable Excel workbook which manufacturers can use to keep a record of all salient cost information during the purchasing process.
"When purchasing equipment, acquisition, and operating costs–from design and application through operation and maintenance–must be considered, not just the price," says Bryan Griffen, director, industry services, PMMI. "Our updated tool makes it easier than ever for companies to make informed business decisions in selecting the best solution using the total cost of the machine."
The OpX Leadership Network was founded back in 2011 by The Association for Packaging and Processing Technologies (PMMI) with the ambition of ensuring that CPG companies and OEMs are well-connected and well-prepared to solve the common operational challenges and problems faced by manufacturers every day. The Network also aspires to leverage technological capabilities to make smarter decisions and achieve operational excellence in manufacturing hubs.
"Users have downloaded the original Total Cost of Ownership document over 5,000 times", and it's expected that the revamped edition will be just as, if not more popular, as we enter an era of increased digital transformation in the manufacturing sector.