OTTO Motors: driving industrial industry 4.0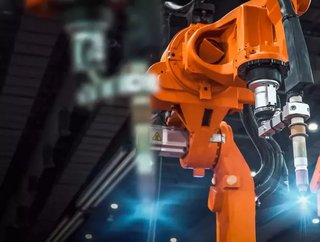 Manufacturing Global discovers how OTTO Motors helps industrial companies drive transformation with fully autonomous, flexible material handling...
Providing its services to the likes of General Electric (GE), Sunview Patio Doors (Sunview), Amway, Cober Solutions and HIROTEC AMERICA, OTTO Motors Material Movement Platform combines three integrated solutions: OTTO Autonomous Mobile Robots (AMRs), OTTO Fleet Manager and OTTO Care.
Four key benefits of its products stated by the company include: overcoming labour shortages, recovering wasted floor space, standardisation across all facilities and ensuring the safety of your workforce.
A breakdown of OTTO Motors three integrated solutions
OTTO Autonomous Mobile Robots (AMRs)
Believing that "modern enterprises need modern material handling," OTTO Motors has three types of AMRs that it offers including: OTTO 100, OTTO 750 and OTTO 1500. Depending on a company's unique material flow needs, such as payload capacity, material movement method, and its facility size, OTTO Motors has multiple solutions for varying needs.
Providing one central place to manage an entire fleet OTTO Fleet Manager provides the systems and tools needed to effectively handle material workflow.
Features of OTTO's fleet manager include: traffic control with dynamic mapping and automatic traffic enforcement; job supervision with intelligent job scheduling; robot management with smart notifications; and facility integration with powerful analytics and flexible APIs and integration.
Via its OTTO Care product, OTTO Motors strives to ensure that a company's automated workforce is always healthy. Giving company's "peace of mind through software and hardware support to keep your fleet and materials moving."
Features of OTTO Care include: The latest OTTO software and features; technical support, tools and training; and proactive maintenance and mission-critical on-site repair.
As a result companies can benefit from extended fleet life due to proactive maintenance; realise potential future value and reduce costs and gain cost predictability.
About OTTO Motors
Founded in 2015, OTTO Motors, designs flexible and intelligent autonomous mobile robots, "with the ultimate goal of automating the world's dullest, dirtiest, and deadliest jobs."
To achieve this goals, OTTO Motors was built on 10 core values:
Focusing on customer happiness and understanding the customer's needs better than they do.

Breaking problems down to first principles and asking lots of questions, challenging assumptions with data.

Tackling difficult conversations head-on, always being honest, direct and transparent.

Remaining humble, pushing to become better, "everybody has something to learn. Seek first to understand, then be understood.

Making smart investments, to achieve its overall ambitions.

"Anticipate where we're going and invest in systems that scale – help us build for the future."

Have the ability to operate in a fast paced environment by analyzing failure and learning from it.

Inspiring confidence and admiration in every interaction.

Empowerment of employees and customers.

Embracing risk and hard problems. "If our ambitions aren't uncomfortable or terrifying, we are not pushing ourselves far enough."
To find out more about OTTO Motors and the services it can provide the industrial manufacturing industry, click here!
For more information on manufacturing topics - please take a look at the latest edition of Manufacturing Global.