Q-Net Security to manufacture next-gen hardsec devices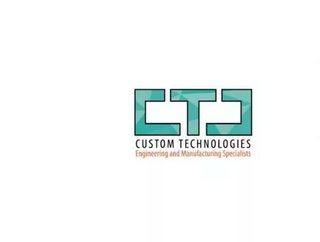 Q-Net Security partners with Custom Technologies to manufacture and distribute next generation 'hardsec' cryptography devices
Following an announcement made by Q-Net Security, the innovative cybersecurity company has entered into a partnership with Custom Technologies . As part of the partnership the two plan to manufacture and distribute next generation 'hardsec' (hardware security) cryptography devices.
 
What will Q-Net Security's network devices provide its users?

Quantum-compute resistant (QNS) network devices - or Q-Boxes - secures network data against sophisticated cyberattacks, providing protection "on a level previously unattainable even by nation-state encryption."
 
Details of the partnership

With Custom Technologies being an expert in business logistics and physical manufacturing, the machining, testing and assembly work of the Q-Boxes will be conducted at its manufacturing facility in Brentwood, Missouri. Q-Net Security will focus on the product's design at their St. Louis County facility.
In addition to providing its facility for the testing, Custom Technologies offers Q-Net Security its signature Minimum Viable Launch approach which includes the designing, engineering, prototyping, producing, operationalising, and launching of products.
Partnering with Custom Technologies at the producing stage, Q-Net Security is also benefiting from the company's sophisticated lot and serial tracking to ensure every Q-Box is secure and all components are tracked through the entire production process.
"At Custom Technologies, we're really excited about this opportunity to support something critically important on the global stage. Cybersecurity is a key issue facing the world and we're proud to manufacture the Q-Box using our facility right here in Missouri, supporting domestic supply lines of critical technology," commented Ellen Mell, CEO of Custom Technologies.
"We're excited to source an increased volume of Q-Boxes from Custom Technologies. Our goal at QNS has been to get this technology in the hands of the industries that need it, like critical infrastructure. It's a great step forward to be able to secure local suppliers for our technology and we anticipate increased distribution, along with faster adoption because of it," added Dr. Ron Indeck, CEO of QNS.
For more information on manufacturing topics - please take a look at the latest edition of Manufacturing Global.