Remote Management Keeps Smart Factories Running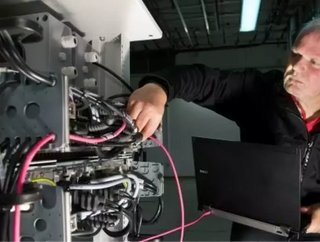 Machine-to-Machine, more commonly known as M2M, is paving the way for remote management, so that problems can be diagnosed and repaired quicker than eve...
Machine-to-Machine, more commonly known as M2M, is paving the way for remote management, so that problems can be diagnosed and repaired quicker than ever before. A new era is dawning, especially for maintenance work.
For emergency callouts, at the best of times maintenance personnel will succeed in eliciting an error code from the callers. However, without thorough diagnosis, technicians will remain unsure about the replacement parts and tools necessary to get the machine back up and running. 
Emergency callouts are not the only challenge. Minor faults that occur between inspections may go unnoticed yet impair a machine's performance. Furthermore, fixed inspection intervals can lead to a great deal of unnecessary fieldwork.
This is precisely where remote management comes into its own. It provides full visibility over the status of connected plant and machinery.
As soon as the maintenance system identifies a fault it notifies the maintenance personnel automatically. It may then be possible to fix the bug remotely by reconfiguring operating parameters or restarting processes.
And, even if a maintenance engineer has to be sent out, he will already be aware of the source of the error and can take the relevant spare parts and tools for the repair.
Retrofitting machinery
A few years ago connecting machines was, for many companies, unaffordable. However, today, remote management is increasingly becoming the norm.
Industry experts call data interchange between machines or with a control centre machine-to-machine communication or M2M. With the assistance of universally deployable M2M solutions, all kinds of plant and machinery can today be connected inexpensively, including critical components such as pumps in water processing plants or elevators and air conditioning systems.
Setting up couldn't be easier: the machine is first connected to a communication unit known as a controller. It serves as a kind of transfer area where the machine's operating parameters are exported and, conversely, control instructions are sent in to the machine. Deutsche Telekom's all-inclusive Remote Equipment Management package includes a controller to manage data via analogue and digital inputs and outputs and the widely used Modbus protocol.
The controller supports most communication channels, from LAN/WAN cables via 2G/3G to satellite networks. The channel used most frequently is a wireless connection because it does not require costly and time-consuming cabling.
In addition to availability, security plays a central role. Communication between the controller and the outside world must be via secure channels to prevent unauthorised access. The Remote Equipment Management solution's controller, for example, transmits data via the HTTPS protocol as standard (SSL with 128-bit encryption). Software upgrades can be installed via a secure shell (SSH) tunnel or a virtual private network (VPN).
Automatic notification
Once the controller has been connected, it is configured via an integrated management platform. Access is via a web browser or apps for iOS and Android.
Names and minimum and maximum values can be assigned freely to all operating parameters and if readings exceed or fall below the thresholds, the system alerts the maintenance team automatically by e-mail or text. Proactive servicing is supported in this way because wear and tear on critical components can be observed precisely. Even creeping performance declines do not go unnoticed.
For many use cases such as water processing plants, wind farms and photovoltaic facilities, solutions with installation assistants are available in the market. Typical parameters such as the temperature of solar collectors and the voltage of strings can be easily adapted and preconfigured for field deployments.
For a plant that is maintained via serial interface service connectors, such as elevators, air conditioning systems or medical instruments, as a rule, the service team connects a laptop to the serial interface on-site.
A wireless-based controller lengthens the serial interface to the service team office, which can then carry out remote maintenance easily. Via an encrypted tunnel it establishes a secure connection with a server in the corporate network or with a cloud based service. Authenticated users can then access the machine from anywhere and can use tried and tested maintenance software.
Gaining new insights
During conventional maintenance the machine's status is only checked in the course of an inspection, whereas M2M solutions record its status continuously. All recorded data can be retrieved and analysed remotely.
Evaluating the data captured is seen as an extremely promising optimisation approach. If operating parameters are measured and evaluated continuously there will be an entirely new basis for making decisions on setting new operating parameters and on further development of machines, be they car washes and wind farms or household appliances.
Remote diagnosis thus offers new insights into previously hidden details of processes and operating sequences.
Ready-to-use walkthrough packages will continue to drive the market and lead in the long term to remote management of nearly all aspects of manufacturing machinery.
Mechanical and plant engineering and, above all, the service sector will benefit. Maintenance firms will be able to offer their customers a significantly improved service and at the same time, reduce their operating costs.