Rolls-Royce ─ Leading the Charge in Jet Engine Technology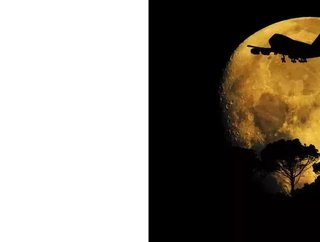 Rolls-Royce will soon be using robotics to fix jets on the go, revolutionising aviation and cutting down on carbon emissions...
Established in 1904, has been a key player in the manufacturing of automobiles and power systems for aviation. It currently ranks as the second-largest maker of aircraft engines, after General Electric, and has recently announced its investment in a new program of technology that seeks to recycle rather than scrap used plane parts. 
Working with the Government-backed (ATI), the deal will see its engineers working on 20 different technologies designed to cut airline disruption, potentially setting the groundwork for different technological advancements, with lessening environmental deterioration at its centre. 
Technologically Saving the Planet
Dr Ian Mitchell, Chief of Technology, Repair and Services, Rolls-Royce, said: "This programme will take that one step further by improving how we service our engines, creating technologies which will reduce waste, avoid emissions and minimise disruption while laying the foundations to service the gas turbine and hybrid-electric engines of the future."
The technology could include, but is not limited to; 
High-tech cameras and algorithms that could help identify damage to components. 
Snake robots that can travel inside engines and perform repairs on complex parts.
Inspection and analysis tools to inspect deep-rooted parts during a repair operation. 
Advanced repair tools for parts that currently can only be scrapped.
Rolls-Royce also says that their new technologies have the potential to reduce CO2 emissions on a yearly basis by maintaining flight times, reducing scrappage and the wastage of parts, as well as developing technology for cleaner engines, advancing electric and fan technology and reducing engine weights. 
Business and Industry Minister backing the plans said: "Our aerospace industry is leading the way in developing new technology to make air travel greener, backed by Government investment to spearhead new innovations. I am excited to see one of these projects go live today, which will see Rolls-Royce developing technologies to potentially slash thousands of tonnes of CO2 per year – a fantastic example of how the industry can help us make strides towards our wider net-zero ambitions."
With more companies and governments alike embracing the need to reduce carbon emissions across the globe, it's clear to see that this push toward a greener, more sustainable world is fully coming together.