Is service the new cash cow?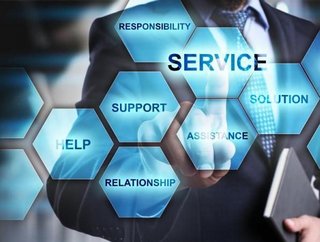 We live in a world of 'service as a something'. At the moment, it's the turn of the service department to get automated, connected...
We live in a world of 'service as a something'. At the moment, it's the turn of the service department to get automated, connected end-to-end, and energised with its analytics. (Music to my ears as I run Sony's Professional Services operation across Europe). Traditionally, manufacturer service departments have been the Cinderella of most large organisations. They're usually one of the last parts of the business to get modernised, or can be viewed as an afterthought by different parts of the organisation. In fact, you could argue that that service as a line of business is even a bit late to the whole "as-a-service" bandwagon.  
And you'd be right. But unlike other lines of business that are already benefitting from this model, service is itself becoming a rich new revenue stream, and even an entire new business model for manufacturers. Instead of selling a piece of industrial equipment to a buyer, manufacturers might loan it and then charge for repairs, monitoring or maintenance. (Simply making something and selling it is now seen as positively old-fashioned...).
At Sony, we are seeing increasing customer demand for managed services, particularly with our broadcast customers who want managed service contracts rather than break-fix repair service. I'm sure it's the same for many other types of manufacturers. If you then throw IoT into the mix in the longer term, this will take things a step further with sensors and devices connected to the internet to maintain communication among users, manufacturers, products and service providers for pro-active maintenance before something breaks.
Product as a service is a win-win for customers and manufacturers alike in my view. Customers get the assurance of first class service, the expertise to maintain it, and avoid a large upfront capital expenditure, while manufacturers get a recurring revenue stream, and visibility into any product 'hot spots' before they happen. (For example, we support more than 6,200 different products over multi-year service commitments with thousands of customers. As you can imagine, this type of visibility is extremely valuable).
With most companies struggling to grow new equipment sales on a global scale, savvy business leaders are finding their service departments can be much more profitable than ever before. This is one of the reasons – the servitsation of companies as a new revenue model – that's making CEOs look at their service departments in a whole new light with a service income mindset.
My personal opinion is that service is actually the product. Over time, I think we'll begin to see a much more widespread understanding and appreciation of this fact. But it will take time. There's been a prevailing business model been based on putting a lot of effort into just optimising profits from sales. Everything after that, including service, has been about minimising costs.
The shift now is towards an outcomes-based business model, with service providers committing to providing predetermined service levels and prices aligned with customer requirements. This involves longer-term thinking and defining outcomes and relationships: You can see this in more and more industries as people begin to explore how they can move to outcomes-based models. The market has started to question the idea that perhaps the old ways aren't necessarily the best option anymore.
Of course, for this to happen there must be certain components in place. You need to understand the people, the processes and the terms of the outcomes. And you've got to have a system that can accommodate that. At Sony, we are using ServiceMax as our field service management platform for 24 countries across Europe. It supports our move to an outcomes-based model of recurring revenue, (not to mention business benefits of more than €1 million to Sony and its customers through early detection of potential hot spots in product service requirements, increasing speed of resolution, and streamlining our end-to-end service processes). It also means our technicians can have a 360 degree end-to-end view of customer relationships, including insight into products, contract management, past history, as well as fostering better customer interaction and standardising processes.
For manufacturers, this is a longer term view, but it is happening now all around us. As the business landscape has changed, so too have customer requirements. It's time manufacturers take a fresh look at what service strategy best fits their organisation and customer needs.
By way of example, we are now selling business solutions to a much wider range of customers than ever before, such as corporate education, healthcare for remote 3D surgery, and digital cinema. In many cases, the engineering skills required to maintain some products are simply not available at the customer end. We are now expected to deliver this expertise and do so with a much more customer-centric approach than simply providing equipment. I'm sure it's the same for other manufacturers.
I'd encourage you to look at your service department and its full potential with fresh eyes. By all means, equip sales teams with the latest Sony tablets, iPads and gadgets to empower them further. But remove the blinkers and limited role definition of your service team or you'll not only be under serving customers, but also leaving money on the table. 
John Cooper is General Manager, Service & Support, Sony Professional Solutions Europe.