Siemens Energy invests €60mn for new manufacturing site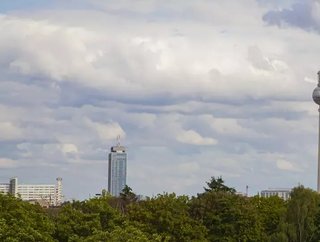 Siemens Energy plans to reduce greenhouse gas emissions from its new manufacturing production facility in Berlin, powered by 100% renewable energy
Siemens Energy is investing €60mn in a new production facility in Berlin, where from 2023, vacuum interrupters will be manufactured. These items are at the core of the Siemens Energy Blue Portfolio, which includes climate-neutral power transmission products.
In addition, the new manufacturing plant will be powered by 100% renewable energy.
A reduction in greenhouse gas emissions
The vacuum interrupters that will be manufactured in Berlin, will be used in the switchgear in Siemens Energy's Blue Portfolio. 
The Blue Portfolio already includes high-voltage switching products up to a voltage level of 170 kilovolts (kV). 
Furthermore, all switchgear in the Blue Portfolio refrains from using Fluorinated gases, often referred to as F-gases, which are highly pollutive. Instead, they use the vacuum interrupters and industrially purified air made from natural oxygen and nitrogen.
Vacuum interrupter manufacturing will help achieve climate neutrality 
"The consequences of rapidly advancing global warming require a fundamental change in the way we deal with energy, including power transmission", said Ulf Katschinski, Senior Vice President Switching Products and Systems at Siemens Energy. "Siemens Energy aims to sell only F-gas-free high-voltage switching technology starting in 2030 at the latest. With our new vacuum interrupter production, we're laying the groundwork to achieve this goal and meet the growing demand for climate-neutral switchgear."
"The production of vacuum interrupters in Siemensstadt is a clear commitment to Berlin as an industrial location, to the energy transition and to climate protection", said Christian Rickerts, State Secretary of the Senate Department for Economics, Energy and Public Enterprises. "Siemens Energy is demonstrating in Berlin how climate-friendly and sustainable transformation of conventional technology can work."