Smart Manufacturing: Critical Alerts and Communication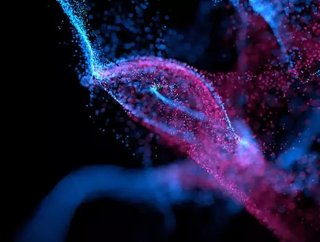 Automated communication specialists ANT Telecom discuss the importance of a smart approach to critical alert and communication with manufacturing. In a...
Automated communication specialists ANT Telecom discuss the importance of a smart approach to critical alert and communication with manufacturing.
In an increasingly interconnected world, businesses from all industries must ensure that cross-team communication is flawless. Not only is it important in order for specific job roles to function effectively, but from a safety perspective as well. From lone workers to those in an ATEX environment, having the right tools to communicate information or critical alerts is absolutely essential, and this means workers must have a dedicated, streamlined and reliable device to hand at all times.  
Often, when selecting the right device for these tasks, a smartphone is a common choice. We all use them in our personal lives, not only using them to communicate via phone, but also integrated text messaging, diary alerts, emails and internet access in one device. But businesses need to analyse the numerous options available to suit their unique set of challenges, from operating systems (OS) to format and functionality. It's definitely not the straightforward buying decision that many managers presume it is. After all, smartphone purchases can often be based on emotion rather than any sort of logical reasoning, because when it comes to the latest technology people frequently go for their preferred personal option, for instance the latest iPhone model. However, when applying this technology to business environments, that's not necessarily the smartest route to follow. Klaus Allion, ANT Telecom Managing Director, examines what it could cost businesses that fail to give the decision deeper consideration.
Choosing from the crowd
With so much choice in lone working and communications solutions for manufacturing environments, it's challenging for businesses to identify the most appropriate device for them. The familiarity and perceived low overall cost of smartphones often make them an attractive option for many. But businesses frequently overlook the key functionalities that can take the standard smartphone technology to the next level, and augment it into a multifunctional tool that unites several aspects into a single device to help a business to manage its alarms, communicate with colleagues and crucially, keep them safe. Simply buying the cheapest, most basic tier smartphones could spell disaster, because with unnecessary features still enabled, such as access to social media, or a lack of compatibility with certain safety apps, employers are risking the safety of entire teams and individuals through distraction or a complicated setup.
Therefore, once a business has determined that a smartphone is the best device to meet their needs, they must then take a detailed look into what they require as an organisation, and any particular ways to integrate it into other areas of the business. For instance, teams operating in ATEX environments require a smartphone that is intrinsically safe and may also need a device that can withstand being dropped, or can be used by multiple shift operatives with a hot swappable battery. 
SEE ALSO:
It's not just about the physical handset either, smartphones can be more than phones, they can be turned into streamlined safety devices as well as primary communication tools. By combining devise functionalities in this way, employers can reduce the number of technology products employees have to learn and carry, and create the most efficient approach to employee wellbeing; offering vast savings in training, technology purchases and maintenance.
Safety built-in
Smartphones that have been adapted and chosen correctly, can also be used as lone worker devices and be optimised to enable features such as push to talk technology. As well as other functions, for instance: being able to help rapid response teams find lone workers through real time maps or easy troubleshooting capabilities for engineers. There are even apps available that disable certain mobile phone functions, to help those long-haul delivery drivers to maintain their focus for instance, or so night-shift workers don't rack up business phone bills - whilst still being an intrinsically safe device. This is particularly important as statistics from the British Security Industry Association cite that the employees facing the greatest levels of risk are delivery and HGV drivers. However, not all these apps are available on Android and IOS, which means that unless businesses do the proper research, they may end up with the wrong device - a costly mistake.
To avoid this, each organisation must be aware that it will have its own unique set of challenges, and while the internet makes it easy to compare the technical specifications of individual smartphones, some key features can easily be overlooked. For example for manufacturing environments or ATEX zones, is the smartphone compliant with regulations and does it offer a button that can be pressed to raise an immediate alert, even if the phone is locked? If not, is that device the right fit for every potential scenario the employees may face?
Choosing a device with smart integrated lone worker functionality means devices can be equipped with panic buttons, tilt and no-motion sensors as well as impact alarms. So for example, when a driver is parked up in a layby or an estate and is more susceptible to an attack or robbery, alarms can be activated, which will then alert the appropriate response teams to provide the necessary support as quickly as possible. These features are crucial within a safety context and can save business vast amounts in costs, both financial and human.
With a vastly distributed workforce in constant operation across many industries, smartphones enable organisations to stay in regular contact with their employees, digitise many necessary processes, as well as delivering welcomed health and safety benefits to staff. Integrated smartphone devices combine reliable communication and comprehensive lone worker protection into a single integrated and adaptable device that can be an ideal solution once specifically tailored. By working with an unbiased supplier businesses can work collaboratively to analyse these components and ensure they get it right for employees using it on a day to day basis, to maximise productivity and safety at the same time, and to achieve this level of tailored functionality at ease.
For more information on manufacturing topics - please take a look at the latest edition of Manufacturing Global.