Tanso: US$1.9mn for manufacturing sustainability reports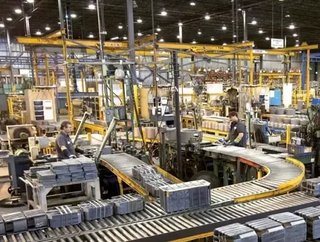 Early-stage start-up Tanso secures US$1.9mn pre-seed to fund sustainability reporting software solution for industrial manufacturing to tackle emissions
In recent years, climate change has transformed from being a term easily thrown around in conversation without real consideration as to its true impact, to a topic that now permeates every industry and corporate agenda. Now, industrial manufacturing has come under fire for its contribution of consistently heavy emissions, making an already uphill struggle steeper to climb.
So how is the sector planning to solve the issue of its sustainability? And why has tackling its emissions, so far, been lacklustre? Early-stage start-up Tanso seems to believe it may just hold the solution.
What's going on with manufacturer's sustainability?
In essence, industrial companies are scrambling for data capture to try to identify what's responsible for their carbon emissions, and how best to tackle the issue. With this increase in demand for data capture comes a valuable chance for start-ups to jump on the bandwagon, and the past few years has seen numerous companies attempt to hit the data ground running with sustainability assessments and APIs.
But this is where Tanso comes in.
Based in Munich, Tanso aims to support sustainability reporting for the industrial manufacturing industry. How? By developing and delivering a new form of software that allows simplified and streamlined data capture and reports on sustainability tailored specifically to the needs of its manufacturing customers.
In theory, the software being developed will supply a single platform that works as a hive for the customer's data, storing it in one place and generating the appropriate, necessary reports to track sustainability more efficiently.
The company has just sealed a pre-seed raise to kickstart serious development in the form of US$1.9mn, with German B2B fund UVC Partners leading the round. All parties involved are now charging to ensure the software is created before market demand becomes too steep.
The next few years will see an increasing number of regulations coming into force in a further attempt to stimulate sustainable action within the industry. European regulations are set to encompass sustainability reporting, making the submission of company data a necessity and thereby propelling the appeal of start-up schemes like Tanso's skyward.
Environmental changes in the pipeline to tackle carbon emissions 
In the pipeline also sits the looming EU Corporate Sustainability Reporting Directive (CSRD) which aims to ensure over 50,000 companies begin the submission of sustainability data by as soon as 2023. 
Speaking to TechCrunch, Tanso Co-Founder Gyri Reiersen emphasises the need for CSRD reporting to remain transparent, traceable, and the accuracy of reporting falls into C-Suite hands. 
"It's all about how can you use this data and the insights that the data gives you to make predictions and models going forward for how should we develop our products?" she tells TechCrunch. "What makes sense to do going forward to make?
"What we're prototyping currently is to streamline the workflow of information gathering.
"Also to have really good, fundamental user-flow for the users to use our product. And then doing the deep dives on integrations over time.
"For us it's very important to have a scalable product, especially having it fully scalable from 2023 when the CSRD is started because then there will be desperation on the market. Companies will need to have something.
"We need to have these solutions… that take one step in the right direction for all companies and not just have a couple of carbon-neutral companies… So for us, it's more about finding the productisable use-cases, in the beginning, to make this a scalable product."
Currently, the start-up software is still in the research and development phase, although it's working with manufacturers to accelerate the process of delivering the platform as soon as possible, recognising it's in the interest of industrial manufacturers to spur on their sustainability efforts sooner rather than later.