Tesla recalls cars due to manufacturing error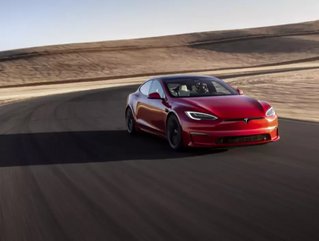 Tesla has recalled over 475,000 cars in the USA, due to a potential manufacturing fault in the rear-view camera
According a US safety regulator, Tesla must recall 475,000 cars in the US, including:
356,309 2017-2020 Model 3 Teslas vehicles, owing to a potential rear-view camera problem

119,009 Model S vehicles due to a fault with the front trunk
Tesla maintains popularity despite technical glitches 
So far, the reports state that, thankfully, Tesla is unaware of any 'crashes, injuries, or deaths' due to the potential manufacturing faults.
In a Safety Recall report submitted by Tesla to the National Highway Traffic Safety Administration, it is estimated that 1% of recalled Model 3s may have a faulty rear-view camera, which may be worn out by "opening and closing of the trunk lid".
Despite this, Elon Musk, the CEO of Tesla and SpaceX, has sold over US$1bn worth of his holdings this week - and maintained his title as the world's richest person, over Amazon's founder, Jeff Bezos. 
As Tesla works to fix manufacturing errors, SpaceX has a close call
Tesla Motors was founded by Elon Musk in 2003, one year after the South-African entrepreneur founded a private rocket company, SpaceX.
Musk plans to use SpaceX to create a huge telecommunications network, using low-orbit satellites, of which the company has already released 1,600. 
But in addition to the manufacturing problems with Tesla's vehicles, Musk was criticised this week for the orbit of his satellites in space. 
The Chinese government claims that a Chinese space station, Tiangong, was forced to perform 'evasive manoeuvres' in order to 'prevent a potential collision' with two of SpaceX's Starlink satellites, which were launched into space this year. The three crew members on Tiangong were unhurt, but China's foreign ministry has called on the USA to commit to space safety.