Tesla shifting its manufacturing patterns in China and India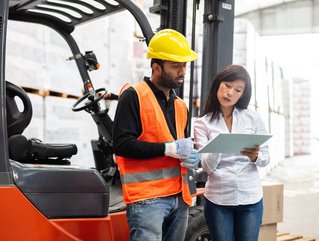 Manufacturing
International electronic vehicle & battery manufacturing patterns are changing, as Tesla, NIO and Shanghai Electric face setbacks and future plans
Following Elon Musk's meeting with Indian Prime Minister, Narendra Modi, the Tesla CEO has said he is 'confident' that there will be Tesla manufacturing bases in India soon - as global electronic vehicle patterns continue to shift.
Manufacturing EVs in India
Indian Prime Minister Narendra Modi is on a state visit to the US, where he and Musk discussed investment opportunities in EVs and commercial space exploration.
Musk said factories for the EV brand will be in India "as soon as humanly possible", but it was a question of timing.
"[Mr Modi] really cares about India because he's pushing [Tesla] to make significant investments in India, which is something we intend to do," Musk said.
"They are very seriously looking at India as a production and innovation base," confirmed Rajeev Chandrasekhar, India's Minister of State at Ministry of Electronics and IT.

However, Tesla's Chinese rival, NIO, is expereincng unusually low sales and over the past week, has seen its share price plummet by more than 17%.
"We cannot make everyone happy," admitted William Li, Nio CEO.
Energy vehicle power batteries manufacturer praised for technological innovation
Meanwhile, Shanghai Electric has been recognised as one of China's 500 Most Valuable Brands. The technology company manufactures energy vehicle power batteries. According to World Brand Lab, Shanghai Electric holds the 48th position in China with a brand value of US$23bn, marking the seventh consecutive year that the Company made it to the Top 50.
"The ranking once again attests to Shanghai Electric's commitment to technological innovation as the cornerstone of the company," said Liu Ping, President of Shanghai Electric. "We view innovation as the driving force behind our rapid development, strengthening our competitiveness as a green-focused company while exploring technological breakthroughs to empower China and beyond to achieve low-carbon targets.
"As we strive to catalyse the innovation of China's high-end equipment industry, Shanghai Electric has established itself as a key player on the global stage."