The digitisation of diamond manufacturing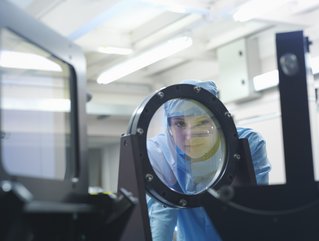 Manufacturing
Colin Lloyd is Head of Business Excellence at Element Six, a global leader in synthetic diamond and tungsten carbide advanced material manufacturing
The benefits of digitisation of diamond manufacturing can be seen across the world: as companies develop digital processes, they remove necessity and risk in mining.
At the forefront of global supermaterial manufacturing is Element Six, a company that harnesses the unique properties of synthetic diamond and tungsten carbide to engineer advanced material solutions that improve the efficiency, performance, and reliability of industrial tools and technology.
The heart of Element Six: continuous improvement in manufacturing tech
Colin Lloyd joined the company in 2010 and became Head of Business Excellence in 2021. With a background in automotive manufacturing, Lloyd started his journey at Loughborough University in 1991, where he studied Manufacturing Engineering before quickly working his way up the ranks of global manufacturing leaders.
"Element Six has a rich history in synthetic diamonds, spanning over 70 years. We played a pioneering role in the development of the material and its growth methods, which include HPHT (High Pressure, High Temperature) and CVD (Chemical Vapour Deposition). Innovation has played a crucial part in that success," said Lloyd.
"However, we recognise that, even as a world-leading company, we cannot stand still. Throughout the decades, we held a fundamental, long-standing principle of 'doing something better today than yesterday', and this still holds true, all these years later."
Lloyd is proud to be at the heart of Element Six's emphasis on continually learning, developing and improving every part of the business. As Head of Business Excellence, his remit has grown in comparison to his previous role as Head of Quality.
"I now have more of a business-wide focus as we strive for continuous improvement and transformation. At Element Six, we seek to develop and empower our people to tackle both the technical and business challenges we'll face in the future and utilise the opportunities that will come our way."
Ensuring quality at every step with digitisation technology
To ensure consistent top quality, Element Six utilises an end-to-end process with focused controls at every point.
"Our system helps us to build-in quality at each and every stage," says Lloyd. "With a deep-rooted understanding of the end-user application, we ensure that, during our development phase, the product meets the required performance needs of the customer."
The company is embracing digitisation of manufacturing processes.
"Harnessing the data that this technology provides allows us to diagnose problems and troubleshoot at stages throughout the process, ultimately improving the finished product," says Lloyd. "Being truly end-to-end means immersing yourself in your customers' challenges, using your technical insights and materials knowledge to create solutions for an end-user application."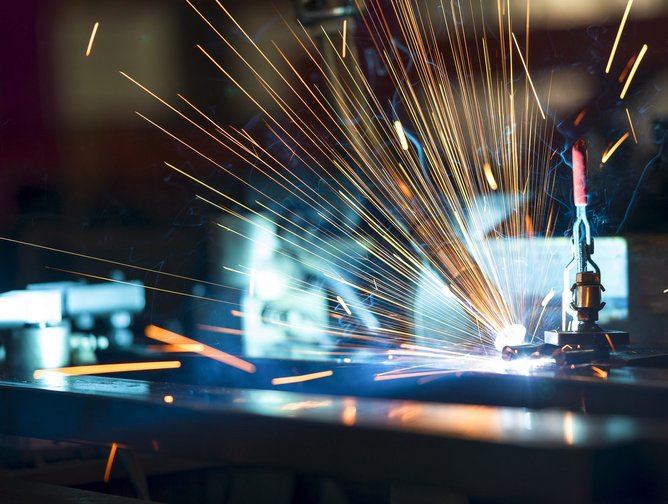 Manufacturing
People: propelling manufacturing forward
"Some people say 'business is business'; I truly believe that 'business is people'."
Lloyd's previous experiences in quality and supplier development roles have led him to recognise that, to improve a business, you need to work with its people. This is a quality that attracted him to Element Six back in 2010, along with their ethos of continuous development and improvement.
"I recall, as a young quality engineer, always being in awe of the Directors at the car plant where I worked," Lloyd says. "One in particular was the Managing Director – Sir Alan Jones, who sadly passed away in 2022. I remember once taking Sir Alan to look at a problem on a car. He was genuinely interested – not just in the problem, but also in what I was doing. All the interactions I had with him over the years left me feeling positive; taking his comments and feedback on board allowed me to gain a better understanding of what I was doing and how to continue to improve.
"When he retired, he walked around the entire factory and shook hands with all the staff. He was a genuine leader and so passionate about giving people the opportunity to be the best they could be. This has certainly influenced my attitude, and a willingness to collaborate was shaped at this young age. This collaborative approach is how we're looking to improve the way we operate at Element Six: it's important we're all on the same page".
Lloyd now works with three junior members of staff at Element Six as part of their extensive mentoring programme, encouraging development and connection between different levels within the business. During his time at University, Lloyd took part in two industry placements that made up his first experiences within manufacturing and that, teamed with his developmental relationships with managers throughout his career, gave him insight of how important programmes like Element Six's mentoring are.
Alongside development, key to the teams within Element Six are communication and respect.
"When people feel they are nurtured and listened to, they start to bring new ideas and suggestions to the table, and then take the appropriate actions to implement them," says Lloyd, referring to both internal teams and customers. He prioritises listening to where to focus business development and working to be open to ideas that allow the business to be influenced by global leaders in manufacturing.
"Our materials and solutions cannot be delivered alone. It's through the 'voice of the customer' that we can both understand and build their requirements into the materials and solutions we sell."
Looking forward in super material manufacturing
Through listening to voices both in-house and external, Element Six are moving towards a more digitised process. "There is a wave of excitement about the possibilities of digital at all levels in the company," says Lloyd. "We have developed a long-term digital roadmap that aligns all the sites and business functions, incorporating insights from all levels of the business, from shopfloor staff and administrators to engineers, specialists and senior leaders".
He sees the increase in technology within the sector as an exciting opportunity to digitise previously manual processes, allowing the team to use the increasing data to improve customer experience, increase product quality, and to continue the company shift to solutions-based manufacturing and client relationships.
"Our expertise lies in the ability to help our customers and partners do things better, faster and for longer," said Lloyd. "Historically, we've been viewed as materials specialists, but it's exciting to see how our company is changing."
Element Six is now much more of a solutions-oriented business, working with partners to identify their pain points and develop solutions to support them, with materials expertise and patented technology underpinning the work.
"By re-skilling and upskilling our staff, as an organisation, we hold true to the mantra: 'We never stop learning!'."