The virtual shift towards manufacturing innovation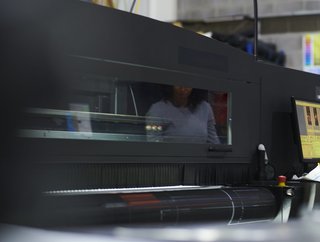 Joel Tortolero, CEO of Wikifactory, shares his thoughts on innovative technology in manufacturing as well as the roles of 3D design & engineering
The manufacturing industry is intrinsically physical, and this has made the switch to remote working since the pandemic more challenging than in other industries.
However, according to a KPMG study on remote working, the manufacturing sector was one of the first movers during the pandemic. This came in different forms, with some companies limiting remote working to specific employee groups that can perform their work remotely, but it didn't take long before they began seeing more opportunities for their workforce using new technologies.
Today, manufacturers are also dealing with significant operational challenges including worker shortages, supply chain disruptions and economic uncertainty. But the benefits of digital workflows continue to shine, and companies are adopting tools which help them not only save valuable time, but also reduce risk, maximise efficiency and lower costs.
Digital, right from the start
Outdated processes in manufacturing are a big hindrance to productivity and successful product creation. Many product designers, engineers and manufacturers still use tools such as Google Docs and WeTransfer to share files and information, but this can be a lengthy and error prone process. Wikifactory revolutionises this process with its single online platform that integrates all the stakeholders of the product development lifecycle, helping them to build physical products in an innovative, agile and reliable way.
From the very start of the production process, product designers need to be able to upload CAD designs or create 3D designs and files, then share them for review and iteration with colleagues in real-time. The ability to design, annotate and edit all in one place with team members anywhere in the world, boosts collaboration and makes the sharing of files seamless, drastically increasing the productivity and efficiency of the design process.
The final design files need to be shared directly with local manufacturers for quotes on prototyping or production and discussions between engineers, designers and manufacturers must be had at this early stage. Being able to do this online within a Quality Assured Manufacturing Network, removes the need for clunky file sharing or travel for team members and ensures the manufacturability of the product at a high quality.
This type of marketplace is a game changer. Connecting designers, engineers and manufacturers removes many of the issues faced when the product gets to the physical development stage. Issues can be caught early and relationships between engineers and manufacturers are strengthened. This brings with it proven time and cost savings, as well as helping to create better quality, more functional and innovative products with the right materials.
Enabling people to work in real-time from anywhere in the world then having their product manufactured locally and delivered to their door is not only more resilient and quicker than traditional manufacturing methods, but better for the environment - delivering manufacturing success on all levels.
The age of internet innovation: The Internet of Production
Wikifactory is digitising the global supply chain so that anyone, anywhere can make anything with just a laptop and an internet connection. Put simply, the goal is to create the Internet of Production (IoP).
The Internet of Production is an emerging concept of a distributed, interoperable, open standards-based system, linking together product definitions, software services, and manufacturing-as-a-service (MaaS). This open-source system also allows us to gather unparalleled amounts of data which can be used as 'training sets' for multiple high-value applications of AI and machine learning.
This enables greater participation and accessibility, opening the door for better innovation in design thanks to its ability to bring people together to collaborate on products. By giving everyone the tools to design, iterate and prototype their ideas, we can attract a new wave of diverse and unique engineers into the sector.
Dronecoria, for example, is using the internet of production to create drones for environmental restoration in developing countries. Using an open-source platform like Wikifactory's where team members can work together online, these drones will help solve real-world problems.
In 2021 McKinsey reported that applications of Fourth Industrial Revolution technologies are already improving our response to global challenges, such as climate change and pandemics. In addition to reporting productivity increases of up to 90%, businesses adopting this technology also saw a lead-time reduction of up to 80%, and time-to-market halved.
Bridging the skills gap across manufacturing
The UK government predicts 186,000 skilled engineers are needed annually until 2024 to plug the skills gap, and this is echoed globally. However, being able to interview and then work remotely enables businesses to widen the talent pool, and companies that are agile, and have a good grasp on technology are able to attract the most talented and skilled people from all over the world. This broad talent pool cultivates greater diversity in teams, richer ideas and potential for innovation.
Post-pandemic, potential candidates are increasingly looking for flexible and remote roles, and although many manufacturing companies now offer these types of roles, there are still positions which require personnel on the ground. It's imperative that these two groups of employees can work together and when companies are able to facilitate communication and collaboration between both remote and location-based employees, the business advantages are plentiful.
The future of manufacturing is digital
Good news comes in the form of recent data from Make UK which shows that the manufacturing sector in the UK is embracing digital transformation more than ever, with four out of five manufacturing firms now planning to boost digital investment over the next two years.
Firms now understand that employees value remote working, and are rightfully adopting the tools which allow them to do so while also boosting the business output and increasing the value of the products they are developing. The skill profiles of organisations will also likely shift as a result of increased digital investment and remote working, and strategies like tiered pathways for upskilling will ensure workers remain connected, integrated and included in the digital transformation.
We should all be excited for the future of product innovation and can expect to see products emerging that serve us all better, and solve problems in new ways.