Top 10 digital factories: HP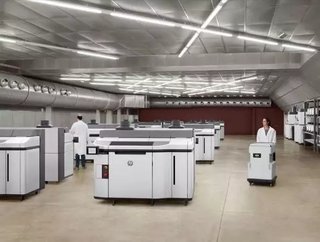 'Industry 4.0 the future of manufacturing', after ranking in our Top 10 digital factories we look at how HP is disrupting the sector with 3D printin...
'Industry 4.0 the future of manufacturing', after ranking in our Top 10 digital factories we look at how HP is disrupting the sector with 3D printing.
"We're on the cusp of the 4th Industrial Revolution, where physical and digital technologies will radically alter how companies conceive, design, produce, distribute and repair nearly everything. This paradigm shift is expected to completely disrupt the global manufacturing industry by digitizing entire supply chains and production processes," says Paul Benning, HP Senior Fellow & Chief Technologist, 3D Printing & Digital Manufacturing, HP Inc.
As industry 4.0 drives innovation and new technological breakthroughs, the manufacturing industry has begun to blend the physical and digital world, adopting the likes of 3D printing, the internet of things (IoT), artificial intelligence (AI) and robotics, to disrupt and reinvent every aspect of the industry. 
Additive manufacturing - 3D printing
With the arrival of additive manufacturing (3D printing) the ability to produce parts and products can be designed, prototyped and manufactured in a fraction of the time that it previously took conventional methods. As a result redundancy and large volumes of unused inventory will be replaced with new efficiencies and just-in-time manufacturing. 
HP explains that with an increased focus on hyper global and hyper local, digital manufacturing will enable product design and build files to be sent anywhere, ultimately bringing the industry closer to its consumers. 
By harnessing 3D printing manufacturers will see an acceleration of their product delivery, a reduction in their carbon footprint, simplified logistics and simplified inventory management, due to products being produced based on consumer demand, which can be easily customised. 
Ultimately digital manufacturing has the potential to level the playing field for both startups and established companies by taking advantage of simpler design tools, real-time production, prototyping and delivery. 
With many years of experience under its belt, HP's aims to apply its technology expertise and a deep understanding of industrial production, to lead the digital transformation in print manufacturing across verticals like publishing, marketing and packaging with innovations like the HP Indigo and PageWide digital presses. "HP is combining its rich history of inkjet printing, complex chemistry, electronics, fluidics and scalable manufacturing, to help usher in this new era. Applying the company's deep expertise in commercial print speed, efficiencies, go-to-market, service, and support to now transform manufacturing," details Nigro and Schiller.
To drive this transformation within the industry, HP has been in collaboration with other leading manufacturers, material suppliers, service bureaus and design software firms in an open environment.
HP and its partners
Siemens
To elevate 3D printing from prototype to full production, HP has been in partnership with Siemens, leveraging its additive manufacturing offerings and end-to-end design to production technology suite to unlock the power of HP's Multi Jet Fusion technology.  
"We are proud to partner with Siemens to make high-performance parts, personalized products, and serialized 3D production a reality for our customers," said Christoph Schell, President of 3D Printing and Digital Manufacturing and member of the Executive Leadership Team at HP Inc. "HP and Siemens share the vision that digital manufacturing systems are catalysts for change – expanded software, data, services, and industrial production solutions that lead to new manufacturing capabilities, innovative applications, and breakthrough business results for our customers," comments Christoph Schell, President of 3D Printing and Digital Manufacturing and member of the Executive Leadership Team at HP Inc.
Jabil Circuit
One of the first customers of HP's Jet Fusion 3D printing solution, Jabil Circuit is a global manufacturing services company with 90 facilities in 23 countries. 
"For us, what's powerful is the ability to produce quality parts with consistency, a high level of mechanical integrity and at speeds that allow us to define a break-even point for traditionally made parts using the HP platform," stated John Dulchinos, VP of Global Automation and 3D Printing at Jabil. "We can get parts that can start to rival injection molding performance parameters with a cost model that can be competitive with molding parts," Dulchinos added. 
Developing a partner-driven open materials marketplace and ecosystem is a key component for HP's 3D printing strategy to revolutionise the industry with digital technology. HP's Multi Jet Fusion Open Platform  and Partner First 3D Printing Specialization program aims to remove the barriers facing the industry to drive this transformation. 
To find out more about HP's 3D printing technology, click here!
SEE ALSO:
For more information on manufacturing topics - please take a look at the latest edition of Manufacturing Global
Follow us on LinkedIn and Twitter.
Image source: HP