Top 5 trends and challenges facing manufacturing CIOs in 2015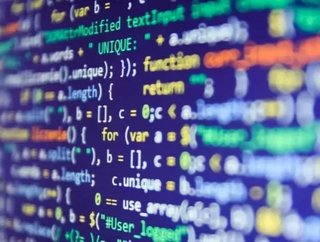 The Gartner 2014 CIO Agenda Report polled 2,339 CIOs across 77 countries, asking them about their outlook on the industry and the challenges they expect...
The Gartner 2014 CIO Agenda Report polled 2,339 CIOs across 77 countries, asking them about their outlook on the industry and the challenges they expect to face during the year ahead. Manufacturing Global shares many of the key insights below and gives a snapshot of the trends impacting CIOs in 2015.
1. The need for operational efficiency and profitability is ever present
CIOs compensation is often nowadays directly tied to operational efficiency and profitability, but as the report cites, IT budgets are up only slightly. As such, they are keenly aware of how operational details impact the cost and efficiency of IT systems and are constantly seeking ways to maximize investment in legacy systems while figuring out how to innovate and evolve their infrastructure for the future of the company. Being able to manage IT and operational metrics at the strategic level, implementing solutions that integrate across systems and facilities, and managing risk are all factors that need to be taken into account.
2. The quick deployment of technology is both a blessing and a curse
The low maintenance cost and quick deployment of Cloud solutions has gone a long way toward alleviating budgetary pain, as evidenced by the growing number of manufacturing CIOs who allocate their IT spend in this arena. Maximizing IT dollars, reducing cost of ownership and quickly deploying solutions are all great, but what about the imperative to help the manufacturing team see and seize opportunities?
3. IT departments are expected to innovate and implement at the same time
The Gartner authors cite a "two-speed" IT department that can quickly enable and support innovations and opportunities. This is painful when even minor customization can take weeks of coding and implementation. The speed of technology and the rapid evolution of the competitive landscape is enough to keep any small manufacturing CIO up at night. And one of the most potent tools in the arsenal is the ability to quickly develop applications that answer to opportunities and threats.
These opportunities will engender unique requirements according to the processes and work flow of your team. No two manufacturing teams will do anything the exact same way. You may need to support a vendor or partner who needs a unique view of material availability. An operations leader might request a tweak in shop floor management functionality that will enable you to deliver a highly profitable job sooner. Your colleagues in the C suite will also desire ways for you to deliver on functionality that makes your agreed-upon strategy a reality.
4. The Cloud is still a hot topic
Which brings us to another force driving SMB manufacturing to the Cloud: having the flexibility to bridge the gap between where you are and where you need to go — next week and next year. When fashioning your Cloud IT manufacturing strategy, these are some of the most important things to consider:
Can you quickly build and deploy applications with a minimum of reliance on coding, either by you or your vendor?
Can you quickly model and define tools against your processes and find opportunities for workflow automation?
How well can you track the development of the process?
Can your new apps be quickly and easily integrated with existing databases, spreadsheets and systems?
5. Fast release cycles will bring both short and long term success
Fast release cycles that let your users across the enterprise instantly reap the benefits of new features means that your IT department is a profit enabler, both tactically and strategically, building a foundation for personal and company success into 2015 and beyond.