Top five most innovative 3D printing companies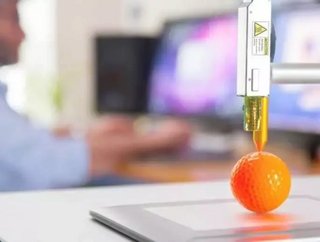 Weve all heard of the top three biggest players in the 3D printing industry – Stratasys, 3D Systems, and Hewlett-Packard – but what about th...
We've all heard of the top three biggest players in the 3D printing industry – Stratasys, 3D Systems, and Hewlett-Packard – but what about the smaller innovators who are making great and unusual strides themselves? We explore five of the most interesting examples in the industry.
Made in Space
Founded in 2010, this American company focusses on the development of 3D printing for uses in the space sector. It has been working collaboratively with NASA to develop additive manufacturing in zero gravity, with the future intent of taking the technology to the trickier environments of other planets. The heads of the company hope that one day we will be able to produce space technology in space, rather than needing to launch it from Earth.
Local Motors
Local Motors, launching in 2007 in the US, is most famous for developing the first 3D printed car – the Strati. It followed this breakthrough with a road-ready version, the LM3D, and a completely autonomous electric shuttle. Local Motors wants to entirely reimagine how cars are produced and plan for a more sustainable future.
Doob Group
German company Doob Group has only been around since 2013, but has already made a name for itself by tapping into selfie culture. It creates personalised 3D replicas of people – literally 3D selfies – with its own special scanning and printing systems. Doob Group even has its own shops in some of the world's biggest capital cities, within which can be found its 'Dooblicator' scanning systems.
Food Ink
Food Ink hit the UK press hard recently when news of the first British restaurant to serve 3D printed food appeared. However, the company already had a restaurant in the Netherlands – where the company was born in 2014 – and both have received great acclaim. It offers a truly unique (at a high price) dining experience, and the pop-up will continue to tour the world following popular demand.
3D Slash
This French company, beginning only last year, works on the simple concept of developing cloud-based 3D modelling software which is said to be as easy as building on Minecraft. The file can then be fully customised on 3D Slash's own editor, or sent directly to a printing service.