The transformation of 5G in manufacturing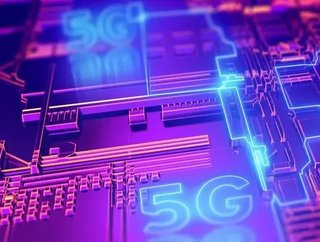 Manufacturing Global examines the transformative impact of 5G technology on the manufacturing industry...
The manufacturing sector is in the midst of transformation. 
With the fourth industrial revolution underway, the introduction of 5G has only accelerated the development of the factory of the future. In these futuristic factories, connected devices can sense their environments and interoperate with each other, allowing for decentralised decisions to be made. Many anticipate this transformation to rely on the underlying capabilities of next-generation 5G networks. The need for agile, fluid infrastructure is a consistent theme in Industry 4.0 discussions as the devices in tomorrow's factories grow and become more sophisticated, manufacturers understand that they must be able to adapt the networks that connect them quickly, reconfiguring them at will.
The smart factories of tomorrow are likely to be filled with sensors, each monitoring different aspects of the working environment. This will include connected tools, using information ranging from location to accelerometer data to understand where and how they are being used, to guide workers accordingly. 5G's high capacity, wireless flexibility and low-latency performance make it a natural choice to support manufacturers in these environments.
With data speeds anticipated to be 25 times faster than today's 4G networks and lag reduced to virtually zero, 5G offers unending opportunities to strengthen connectivity and digitisation - both within factories' four walls and beyond through all steps along the value chain.
According to research from KPMG, the manufacturing industry will be the first to significantly unlock the value of 5G, amounting to around 5% of a typical manufacturer's annual revenue. With manufacturing consisting of 11% of the UK's Gross Value Added (GVA), this could be significant, not just for individual businesses but for the national economy in total.
As a result of 5G, KPMG anticipates that there will be a more dynamic, self-regulating and self-adjusting process that will translate into agility, speed and higher productivity. Smart sensors, enabled by 5G, will further accelerate automated processes, and allow machines to update themselves and initiate a new process when there is demand. These smart sensors will be able to assess the quality of components that are being manufactured in real time, reducing re-working requirements. Through a combination of AI-based planning, edge computing, high bandwidth with low latency, connected machines, AR-enabled workers and integrated logistics, 5G has the potential to transform the way manufacturers work.
In KPMG's article '', , comments: "5G and the Fourth Industrial Revolution hold the potential to revolutionise the manufacturing process. Our conversations with clients highlight the need for C-suite manufacturers to take an informed, strategic approach, mapping out a clear journey towards transformation that will make the most of these innovative technologies and drive lasting performance improvement."
Ericsson's smart factory
Industry 4.0 is combining operational, information and communication technologies with cyber-physical systems, enabled by advanced wireless communication and Industrial Internet of Things (IoT) services. Manufacturing companies are counting on 5G to deliver ultra low latency, high bandwidth and reliable communication to realise the smart factory. In a bid to make this a reality, three Ericsson factories in Sweden, Estonia and China are fast-tracking the implementation of a new generation of smart manufacturing. Developing and implementing the first 5G and Industrial IoT systems in a real manufacturing environment allows this new wave of tech enablers to reach maturity more rapidly, ready to transform the world.
Sweden houses Ericsson's own 5G Factory. The site produces test beds for 5G and ships them across the world, and is the ideal environment to trial new 5G and industrial IoT innovations in a real production environment, such as precise localisation technology. This uses low-power tags to transmit real-time location data to the cloud and can be placed on anything, allowing decision-makers complete visibility of any object and machine they want to keep track of. This enables true digital twins for traceability of inventory, decreasing loss of assets and ultimately scaling end-to-end efficiency.
What is the future of 5G in manufacturing?
According to a recent study by IDC, the manufacturing and transportation industries' yearly spend on IoT is more than any other industry. However, the manufacturing industry is set to continue to spend more yearly on IoT than any other industry through 2022. In a bid to manage the plethora of data and information from these connected devices, manufacturing companies will need 5G's capacity and speeds. From procurement to distribution, 5G will mean manufacturers can connect more sensors, devices and assets through a single network to provide better visibility into the supply chain. 
5G is set to be the catalyst that will harness the capabilities of robotics. As 5G will utilise edge computing capabilities, data will be closer to the source. This combined with the high speeds and large bandwidth of 5G will kickstart the creation of smaller, cheaper and untethered robots. With auto manufacturing already leveraging co-bots to complete dangerous tasks, 5G will help these robots become more agile and make faster decisions and quickly adjust to changes in near real time.
5G represents a massive step change in mobile technology and is considered a game changer for the manufacturing industry. From business output to a more dynamic workforce, 5G has the power to completely transform the industry. Although for manufacturing, the national roll-out of 5G networks could be a few years away, preparation needs to begin now if we are able to have the most fertile environment in place. 5G promises a brighter, more productive future for British manufacturing on the world stage and it will be exciting to see this take another step closer in 2020.
The 5G smart factory of the future will be focused on creating a fully connected experience. From massive device connectivity and innovative technology experiences, to near real-time automation and network flexibility, 5G will help bring major advancements to the smart factory. Manufacturing companies could ultimately realise major benefits such as performance improvements, operational efficiencies and increased safety.