US Faces Warehouse Capacity Issues, Technology is the Answer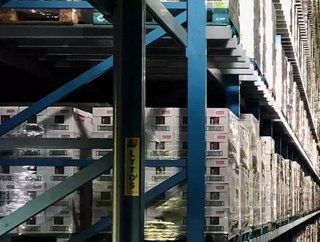 As the U.S. faces warehouse capacity constraints issues, Melinda McLaughlin of Prologis suggests automation and technology can help...
As warehouses in North America reach and exceed their capacity, more and more firms are needing to turn away business. A report published by Reuters Events showed that out of the 273 warehouse operators they surveyed, 50% were operating at 90% or higher capacity, and 13% were over 100% level of nominal capacity. 
As there is no sign demand will ease, the situation is becoming critical. 
Labour shortage issues and increased rent and facility costs also add to the challenges warehouses are facing. Out of those surveyed by Reuters, 41% were in search of new space with 27% saying finding new space was the biggest challenge they were facing.
The massive shift to ecommerce and rapid growth (64% of firms surveyed by Reuters reported double-digit growth last year) has fulfilment centres looking to establish locations in residential neighbourhoods. However, they face resistance from communities who raise pollution, noise and strain on road infrastructure as concerns. 
As the pandemic continues to cause spikes in demand, retailers are looking to mitigate risks of shortages by increasing their stocks on key items.
The trend is expected to last throughout the year and beyond, and a shortfall on capacity is expected. According to Prologis, the US could fall short by up to 140 million sq ft. To help fight the challenges, Melinda McLaughlin, vice-president of research at Prologis suggested warehouses should leverage automation. 
"Many users of logistics space are grappling with several forces at the same time: rising e-commerce volumes; the need to hold more inventory; and shortages of available space and labour. This will drive up competition for limited space, and those that act first will secure a competitive advantage.
McLaughlin points out the high growth rates of automation in the areas geared towards labour productivity and improving e-fulfilment operations. "The ability to incorporate automation and other technology into operations can also aid in the transformation of supply chains and offers additional flexibility in location and labour," she says.