Why manufacturers need to embrace a new era of business software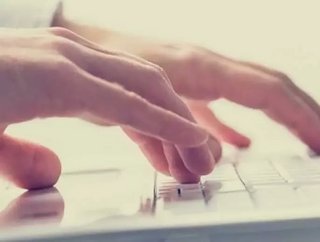 Phil Lewis, senior director, solution consulting, EMEA at Infor, looks at why business software is finally getting the makeover it deserves.The last dec...
Phil Lewis, senior director, solution consulting, EMEA at Infor, looks at why business software is finally getting the makeover it deserves.
The last decade has seen somewhat of a technological revolution with consumer user experience (UX) pushing boundaries and exceeding expectations of what is possible.  At the turn of the century, the idea of using a mobile phone app to make coffee, plot the precise locations of flu epidemics using social media reports, or track the journeys of trains, planes and automobiles, would have been dismissed as sci-fi.  We now take such concepts for granted.  
Sadly this revolution failed to get past the door of the business UX, where users have instead been forced to adapt to their respective enterprise software solution, tolerating its clunky features and cumbersome layout, largely because there was little by way of an alternative.
However a new generation of users, or millennials as they have become known, has challenged the status quo in recent years, disrupting what has been considered the norm for manufacturers.  Raised on a diet of slick consumer apps and social media, this new generation of users refuses to settle for unwieldy, confusing applications that only make their jobs harder.  Instead they are demanding the same standards they are accustomed to in Instagram, Twitter or Snapchat when they need to check an order status, track their supply chain or establish a BoM.  
Through challenging the ineffectiveness of the way traditional business software is presented, this new generation of users has presented developers with two choices – to rely on the fact that it has been 'good enough' for so long and refuse to move with the times; or embrace this shift as an opportunity to help manufacturers enhance their talent acquisition and productivity.
There is little doubt that a clear business case exists for business software to be as easy, efficient and attractive as the apps on our smart phones.  But while they should feel effortless to use, creating the right look, feel and intuitiveness is far from effortless. 
To get it right, developers must immerse themselves in a manufacturer's day to day business, gaining an in-depth, first hand understanding of specific business processes, operating environment and challenges they face.  The single most important factor in user-centric interface design is acquiring the knowledge necessary to see through the eyes of the user.  Only then is it possible to understand the impact of more / less clicks, steps and features, and foster intuitiveness and engagement.    
For anyone in need of convincing that this level of effort is worthwhile, a leading manufacturer in the hi-tech industry recently told me that the user interface had become so much more than a 'nice to have'.  In his words, "the user interface it is now a crucial means of engaging new talent and encouraging user adoption, which in turn expedites the productivity gains and process improvements business software offers."
Beauty is only skin deep
But while simplifying the experience of using enterprise software is absolutely crucial, it is by no means the panacea.  If we are to set ourselves similar standards to those which are commonplace in the consumer world, we must also simplify the experience of work itself.  For example, when a machine malfunctions, everything in the production process comes to a halt, which results in costly downtime until the issue is resolved.  But what if these problems could be prevented altogether?  Inspired by predictive consumer technologies, the best business software brains are simplifying the way manufacturers work with an app that will anticipate factory floor issues and provide immediate solutions before they arise.
Inspired by these kinds of examples, manufacturers increasingly recognise the potential of having a good UX.  As more of the older workforce retires, and a greater number of millennials come onboard, they need tools which will engage, motivate, and deliver tangible process improvements if they are to benefit from a greater share of the talent pool, lower turnover rates and realise greater productivity.  In the same way that consumers would dismiss dial-up internet as completely unacceptable in 2014, we'll see a rapid trend over the next few years where clunky no longer cuts it for the business software UX.