Women in manufacturing and 3D printing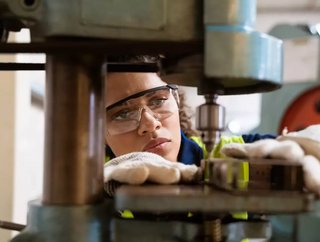 The manufacturing industry falls short in gender diversity. At the annual Women in 3D Printing: TIPE 3D printing conference, those women will be celebrated
The Forbes 30 Under 30 lists from Europe, North America, Russia, Asia and Africa, review the industry, country, level of education and gender of each entrepreneur. 
The list shows that:
In manufacturing and technology, only 20% of entrepreneurs were women

Over in arts and culture, it is 57% 
There are far fewer leading female entrepreneurs in manufacturing, but this month, an event has been prepared to celebrate women in the industry - and encourage more to join.
Women in 3D Printing: annual TIPE 3D printing conference
The TIPE 3D printing conference only started in 2019, but it is now a firm fix in the calendar for female manufacturers. 
Led by Women in 3D Printing (Wi3DP), the awards celebrate women who are driving the sector. 
The online event will run from January 18th - 20th and will include presentations from 170 manufacturing industry insiders, who will cover 3D printing technology as well as the wider industry.
Turning the spotlight onto women who are shaping the manufacturing industry
The founding females are ready to go…
"I'm excited to join Women in 3D Printing's TIPE Conference to highlight real challenges women encounter within their careers," said Reshma Saujani, Founder of Girls Who Code and CEO of Marshall Plan for Moms. "It takes an entire community like Women in 3D Printing and Marshall Plan for Moms to make change and close the gender gap within companies."
"We are delighted to pursue our collaboration with TCT in offering the 2022 TCT Women in 3D Printing Innovator Award", said Nora Toure, Founder of Women in 3D Printing, who was delighted with her new TIPE hoodie. "This award enables us to shed the light on numerous women who are shaping the additive manufacturing industry."