Industrial robotics: Top 10 most automated countries (IFR)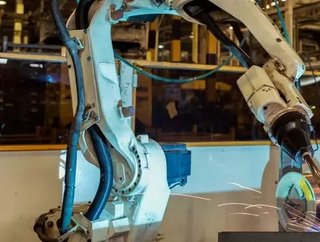 Manufacturing Global lists the top 10 most automated countries based on the International Federation of Robotics' (IFR) findings...
At the end of 2020, the average density of robotics in manufacturing hit a landmark record of 113 units per 10,000 employees, reported the International Federation of Robotics (IFR).
IFR breaks down by region the average density of robotics per 10,00 employees:
Western Europe: 225 units
The Nordic European countries: 204 units
North America: 153 units 
South East Asia: 119 units
"Robot density is the number of operational industrial robots relative to the number of workers. This level measurement allows comparisons of countries with different economic sizes in the dynamic automation race over time," said Milton Guerry, President of the International Federation of Robotics. 
With this in mind we take a look at the Top 10 most automated countries in the world and what industry they are best known for.
For more information on manufacturing topics - please take a look at the latest edition of
08: Chinese Taipei (Taiwan)
At number eight, we have Chinese Taipei (Taiwan) with 234 units per 10,000 employees. Taiwan - among other key countries in Asia Pasific (APAC) - is expected to record the highest growth rate of robotic sensors in the world by 2026 as a result of its growing implementation of industrial robots.
07: Hong Kong
Mean download speed: 27.16Mbps
Time to download a HD movie: 37 minutes 42 seconds
Number of distinct IPs: 10,355
06: Denmark
Denmark's particular strengths lie in its control of corruption, where the country ranks second in the world, in its resistance to oil shock (ranked 6), the quality of its local suppliers (ranked 7) and its economic productivity (ranked 10).
05: Sweden
Mean download speed: 40.16Mbps
Time to download a HD movie: 25 minutes 30 seconds
Number of distinct IPs: 28,947
04: Germany
Germany scored high on the supply chain factors that the FM Global Resilience Index looks at when computing its rankings. The European country's high ranking in the index was driven – at least in part – by its strong showing in areas such as being able to pinpoint where products, parts and components are – in transit – from one part of the process to the next.
03: Japan
In spite of Japan's history of natural disasters – the country was hit with a tsunami that generated 45-foot high walls of water and a 9.0 earthquake during the same year – FM Global recognized it for the powerhouse it is in terms of supply chain resilience. Power generation and local production were both devastated in 2011 when Japan was hit with double weather disasters. In about four months after the March weather events, there was evidence that Japan was well on its way to recovery. Its resilient business system, coupled with the cooperative capitalism that the country is famous for, were the keys for its recovery. These components are the same ones that help Japan rank highly on this index.
02: South Korea
With a share of the global manufacturing output totalling 3.3% (2018), South Korea ranks at number five in our top 10. The country's top manufacturing companies include Samsung Electronics, Hyundai and POSCO, while its top three sectors include automotive, chemicals and electronics.
01: Singapore
Singapore is one of the frontrunners gaining smart city status through the implementation of its Smart Nation Program. The use of smart sensors embedded throughout the city record essential data, linking sustainability efforts within energy, electricity, water and waste management. The city's Gardens by the Bay spectacle also highlights its efforts to utilise renewable energy sources.
Development within transportation networks has resulted in reduced delays on public transport. The number of drivers on the road will also reduce further through the release of an Electronic Road Pricing system which will charge users an increased fee to drive within peak hours. The development of cycling routes is also underway, such as the 150km Round Island Cycle Route (RIR), connecting the entire city with Gardens by the Bay.