Top 10 manufacturing_global
Top 10: Lean manufacturing companies in the world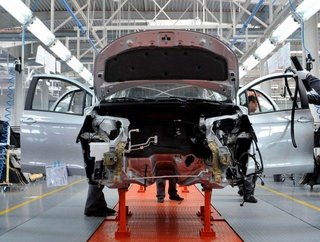 10. Nike The super-cool clothing company worked with NGOs and fellow manufacturers on sustainability projects. They worked w...
10. Nike
The super-cool clothing company worked with NGOs and fellow manufacturers on sustainability projects. They worked with the Fair Labor Association to create performance indicators and sustainable sourcing and launched the Sustainable Apparel Coalition with the US Environmental Protection Agency and other manufacturers, and in the process saved money on energy and waste materials.
9. Kimberley-Clark Corporation
The Makers of Kleenex recently outsourced logistics at its Barton Mill UK plant to leading Lean thinkers, Unipart. Before this, staff at the plant resented the long shifts and overtime and absenteeism was at 10 percent. Unipart got Kimberley-Clark to spend on enhanced staff engagement and development, meaning they saved on staff absenteeism and through an improvement in efficiency brought about by better staff morale. 
8. Caterpillar Inc.
The US machinery manufacturers Caterpillar Production System is modelled after elements of the Toyota Production System. A key thing the company recognised is that pace is a critical aspect of Lean integration, if projects take too long to complete, they will fail. Projects must be quickly implemented, and far reaching, to be successful.
7. Intel
Intel is the world's largest computer chip maker. Joe Foley, factory manager at Intel Fab Operations in Leixlip, Ireland, said:  "Five years ago, it took us 14 weeks to introduce a new chip to our factory; now it takes 10 days. We were the first Intel factory to achieve these times using Lean principles."
6. Illinois Tool Works
Engineering manufacturer Illinois Works employs 65,000 people in its hundreds of businesses, but smaller is better when it some to implementing Lean principle. The company's policy of extreme decentralisation, splitting into 365 units in 34 countries – leaving just 100 employees at headquarters, means its local units react far faster and more efficiently to customer needs.
5. Textron
The American industrial conglomerate that includes Bell Helicopter, Cessna Aircraftand Textron Systems have their own 'Textron's Lean Six Sigma Standards', a comprehensive, common set of tools and techniques applied to all functional areas to eliminate waste, reduce variation, and fuel growth and innovation.
4. Parker Hannifin
One of the largest companies in the world in motion control technologies, Ohio-based Parker Hannifin employs 58,000 people globally. Since 2000, the company has implemented best practice programmes in productivity, quality, throughput, customer service and cost reduction. Bosses found that E-business strategies dramatically reduced human intervention while speeding up the supply chain process.
3. John Deere
The world's largest manufacturer of agricultural machinery in 2003 spent $100 million on transforming its Iowa, US, operation from mass production to lean manufacturing. Project Manager Kallin Kurtz said: "This project transformed our manufacturing engineering mindset. We have put a great deal of effort into identifying non-value-added activities and eliminating them where possible."
2. Ford
Founder Henry Ford challenged ideas on waste in the 1910s. In his book My Life and Work, he wrote of a farmer carrying water up a ladder rather than fitting water pipes as "waste motion", and showed that spending on improvements was not waste expense, but an increase in efficiency and a reduction in waste.
1. Toyota
The Toyota philosophy – and it truly is a philosophy – has helped make Toyota the world top three car company it is today, and has resulted in the 'Lean' concept, replicated worldwide.
Lean manufacturing is a management philosophy derived mostly from the Toyota Production System (TPS), an integrated socio-technical system which comprises its management philosophy and practices.
A socio-technical system is an approach to complex organisational design that recognises the interaction between people and technology in workplaces.
Sometimes referred to as the Toyota Way, the TPS' main objectives are to design out overburden and inconsistency and to eliminate waste. Waste not only refers to materials, but time, such as consumer time waiting for product or assistance and even waste of movement. The philosophy also relies on the process being as flexible as possible to reduce stress, which counts as overburden and generates waste.