Top 10 manufacturing_global
Top 10 manufacturing startups 2014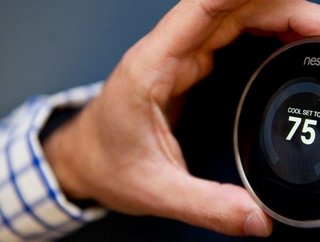 While the large multinationals dictate the global notoriety of trends, we take a look at the fresh-faced startups not only punching above their weigh...
While the large multinationals dictate the global notoriety of trends, we take a look at the fresh-faced startups not only punching above their weight to meet these trends, but adding a little innovation of their own
Nest Labs
Former Apple engineers Tony Fadell and Matt Rogers founded Nest Labs in 2010.
Nest Labs specializes in home automation devices that are self-learning and sensor-driven.  The first product they manufactured was a thermostat that could program itself based on user preferences.  The thermostat employed sensor technology to detect when the home was vacant in order to lower energy use.  Earlier this year, Google acquired the company for $3.2 billion.  The company has grown from Fadell and Rogers to over 400 employees.  In June, the company--which still operates under the name Nest Labs--announced that they would buy startup Dropcam for $555 million.
DODOcase
This San Francisco-based tablet cover company was founded by Patrick Buckley and Craig Dalton in 2010, launching alongside the iPad.  The pair began their business by cutting bamboo frames on CNC machines at TechShop, a community-based workshop and prototyping studio in San Francisco.  Though the company now has a 10,000-foot factory for the construction of their sleeves, each DODOcase is still made by hand.  Within the first month, orders went from 10 to 900 a day, and the company has expanded from six employees to 25.
Variable Technologies
A former developer of sensor technologies for NASA and the Department of Homeland Security, Dr. George Yu developed his idea for the NODE wireless sensor platform for smart devices.  His team began to focus on how NODE could be used
to aid businesses in their supply chain processes.  With Variable's API, mobile app developers and agencies have also developed solutions for emerging market opportunities utilizing NODE modular sensors in the manufacturing industry as well as monitoring, transport and logistics.  NODE+chroma has become a leader in digital color referencing and color library management across multiple industries around the world.
3D Robotics
Chris Anderson quit his job as editor-in-chief of Wired magazine to focus on his startup, which makes flying drones.  Through a UAV platform, the company's drones capture aerial imagery for enjoyment and data analysis, enabling mapping, surveying and 3D modeling.  The venture capital-backed startup has grown to employ 180 people in North America and has over 28,000 customers worldwide.  The company is headquartered in Berkeley, California and operates engineering facilities in San Diego and manufacturing in Tijuana, Mexico.  3D's technology is currently used across multiple industries around the world, including agriculture, photography, construction, search and rescue and ecological study.
Blink/Steady
Created by Benjamin Cohen, Stuart Heys, and Mark Sibenac, the Blink/Steady campaign launched in April on Kickstarter and very quickly met its goal.  Blink/Steady is a multi-sensor bike light that uses an accelerometer that can sense when the rider is moving and a light sensor that knows when it is dark enough to turn on.  The company makes each piece by hand using locally sourced materials and labor, operating out of a repurposed knitting factory in Brooklyn, New York.
Oculus VR
Brendan Iribe and Palmer Luckey founded their virtual reality tech development company in 2012.  The Oculus Rift is a virtual reality headset that enables the player to be immersed in the virtual world.  The process uses a 360-degree camera that captures all angles of the simulation.  The Oculus headset displays the motion and follows the wearer's motions.  In March, Facebook announced that it was buying Oculus VR for $2 billion, less than two years after the Irvine, California based startup launched its successful Kickstarter campaign.  This was an impressive feat considering that the Oculus Rift headset is still in development.
NewMatter
Pasadena's NewMatter was founded in 2013 by Steve Schell and business partner Bill Gross, who also happens to be founder, chairman and CEO of Idealab.  The startup specializes in 3D printers, which they are able to sell for a considerably lower cost than most due to a system they dreamed up that requires fewer parts and less assembly than their competitors' printers.  The company launched a successful Indiegogo campaign in May and now sell the printers through their website.  NewMatter also launched an online store where users can buy and sell 3D-printable designs. The New Matter Store features customizable models and limited-edition items created by renowned designers and artists.
Thalmic Labs
Founded in 2013 by mechatronics engineers Stephen Lake, Matthew Bailey and Aaron Grant, this Canadian startup raised $14.5 million in Series A funding to develop the technology used by Myo, a wristband that uses biometrical signals to track and interpret movement.  The wristband provides accurate, gesture-based control of computing devices including desktop computers, smartphones and tablets as well as a range of other possible devices.  After two years of development, the Myo is ready to manufacture and ship to customers worldwide.  Over the past year, Thalmic Labs has become a serious contender among hardware startups and was even named Techvibes' 2013 Startup of the year.
Plethora
San Francisco's Plethora markets itself as "The Full-Auto Factory of the Future."  The startup, founded by Nick Pinkston and Jeremy Herrman, aims to make hardware more accessible to businesses.  The pair put the expertise of a manufacturing engineer into software to give real-time feedback to customers and quickly manufacture and deliver parts.  Users can send Plethora CAD files of what they need made and the company will manufacture the parts as soon as the following day.  Initially, Plethora is only offering CNC milling services but hopes to expand into other manufacturing and finishing processes in the near future.
Matterfab
Matterfab launched with hopes to reduce the cost associated with metal 3D printing through machines that house a high-powered laser that welds metal together. Co-founders Matt Burris and Dave Warren have been working on their prototype in Lemnos Labs in San Francisco and hope to ship test units of their printers in January.  A statement on the startup's website reads "Our goal is to build a platform that can replace traditional manufacturing and surpass it, unleashing innovation, imagination, and an ability for anyone to create and shape their world, making designers the new manufacturers."