Top 10 manufacturing_global
Top 10: Sustainable manufacturing companies in the world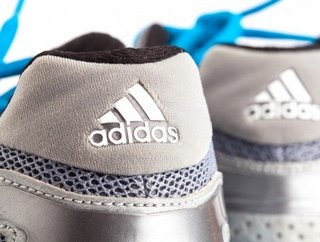 Sustainability has always been a consideration for manufacturing companies, however today when budgets are tighter than ever and consumers demand env...
Sustainability has always been a consideration for manufacturing companies, however today when budgets are tighter than ever and consumers demand environmentally conscious products it has become a prerequisite to success. Based on the 2014 Global 100 list compiled by Toronto-based media company Corporate Knights, Manufacturing Global takes a look at the world's top 10 sustainable companies in the industry.
Determining what makes a company sustainable or not is a challenging enterprise. Not only is there no single, universally accepted definition of corporate sustainability, but publicly traded companies are exceedingly complex institutions, often spanning multiple geographies and industrial sectors.
Against this backdrop, the approach measures companies on twelve quantitative key performance indicators that run the gamut from energy and water use, to employee compensation and corporate tax strategy. Because the indicators are quantitative and clearly defined, the results of the Global 100 are objective and replicable.
Considering these indicators, Manufacturing Global takes a look at the most sustainable manufacturing companies in the world, 2014
Adidas

Being a sustainable business is about striking the balance between shareholder expectations, the needs and concerns of employees, the workers in throughout the supply chain and the environment. "We truly believe that acting as a responsible business in society is not only an ethical obligation, but will also contribute to lasting economic success," says Adidas.

"We have been working towards sustainability for many years and recognise that the task ahead of us is a marathon, not a sprint. It is about preparedness and setting the right pace, having both the drive and stamina to make the distance. And most of all, it is about endurance: overcoming setbacks and difficulties, keeping the finishing line always in the forefront of our minds," reads the company's website.

Adidas has outlined its sustainability strategy by breaking it into four pillars; people, product, planet and partnership. This video, produced by Adidas explains its sustainable mission in more detail. https://www.youtube.com/watch?v=zlP--2MpGLU
 
Umicore

Umicore measures sustainability in terms of economic, social and environmental goals and believes all three elements work together to create a sustainable working environment. In order to achieve its ambitious goals the company set specific performance and impact related objectives, which were debated and set by the executive committee and a number of project teams. At Umicore, sustainability is a top-level concern.

The company's process identified six key megatrends – Economic Performance, Growth and Return, Great Place to Work, Zero Accidents, Eco-Efficiency and Local Community - and every department from HR to Procurement was bought on board to make the company's vision a reality.
 
BMW

BMW is making strides in sustainable manufacturing in more ways than one. As Norbert Reithofer, Chairman of the Board of Management of BMW AG says, "With our entry into electromobility in 2013 we sent out a clear message on emissions-free mobility in urban areas. The fully electric BMW i3 is purpose built for electric driving.

"We take a holistic approach by implementing sustainability along the entire value chain. We see this as an investment in the future. It is our way of ensuring that sustainability is established as part of the very structure of the company, becoming an integral part of our day-to-day lives."

According to BMW sustainability is not a short-term solution but rather a key component of its long-term corporate strategy. By 2020, BMW aims to have reduced the CO2 emissions of its European new vehicle fleet by at least 50 percent compared to 1995. From the outset, the BMW Group also committed to the EU target of 95 grams of CO2 per vehicle from 2020 onwards. On its production lines the company aims to reduce resource consumption per vehicle by 45 percent by 2020 compared to 2006. Its long-term vision is to achieve completely CO2-free vehicle production.
 
Natura Cosmeticos

Natura Cosmeticos has long been considered a leader in sustainability, known for materials and marketing innovations that aim to reflect its tagline of 'well being/being well.' The Brazilian cosmetics maker has been recognized by organizations such as Corporate Knights, the U.N. Environmental Program, SustainAbility and the Boston Consulting Group.

For instance, as a founding member of the Union for Bioethical Trade, Natura has promised to source ingredients sustainably without harming biodiversity, including getting one-third of its raw materials from the Amazon. The company is currently working on Programa Amazonia, a plan to inaugurate its Ecoparque — a 1.7-million-square-meter closed-cycle industrial complex in the Amazon region — in March. The company hopes to eliminate waste and guarantee a clean destination for bi-products from Amazonian fruits, oils and berries that are used to produce its cosmetics. The plan also will involve the application of innovations from process and product research. 
 
Bombardier

"CSR is fundamental to how we think, how we conduct our business and how we identify and capitalize on growth opportunities," reads Bombardier's CSR dedicated website. "The strategy that drives our business is based on shared value principles: creating better ways to move the world to meet a fundamental societal need. It is the necessary answer to urban congestion and sprawl; escalating oil and energy prices; environmental challenges; and the overwhelming need to connect people to opportunity and to each other."

As the world's only manufacturer of both planes and trains, Bombardier provides the transportation solutions of tomorrow that drive value by addressing mobility needs, while respecting planet and people. By conducting its business in collaboration with and to the benefit of its stakeholders, the company has been able to create the conditions for engaged talent, constant innovation and eco-efficient products and services that shape the company's so called 'Evolution of Mobility'.
 
Siemens

"Sustainability is a buzzword used in many different contexts with many different connotations. We at Siemens don't just talk about sustainability. We've made the three areas of sustainable development – environment, business and society – the cornerstone of all our activities."

At Siemens, sustainability is not just an added bonus, but rather underpins everything the business does. The company's stated goal is to participate in shaping a sustainable future – with a view to economic, environmental and social aspects. To achieve this goal, it has defined and implemented concrete and business-relevant measures in its Sustainability Program.
 
Samsung Electronic

Integrating corporate management and sustainable development is an issue of increasing importance in the business world, amid increasing expectations for social and environmental responsibility. In response, Samsung has been improving the process of collecting stakeholder's ideas and setting up corporate-wide vision and strategies for sustainable development.

"We have designated economic, environmental, and social responsibilities as the key elements of our sustainable management. We are committed to continuing to identify our various stakeholders, build positive relationships with them, and ultimately enhance our value for both the company and the stakeholders."

Samsung carrier out a wide range of environmental activities all around the world - "We're leaders in recycling e-waste and designers of some of the most energy-efficient electronics products on the market. Everything we do is guided by our focus on the "greening" of management, products, processes, workplaces, and communities. Our green management policy sets some of the highest environmental standards for workplace operations, and design and manufacturing processes."
 
Scania

"We want to be the leading provider of sustainable transport. This means integrating sustainability fully into the business and working with others to tackle impacts, transform our industry and create lasting value," says Scania in its mission statement. And to highlight how central sustainability is becoming to the business, it outlines key indicators to reduce its footprint and develop innovative, low-carbon logistics and mobility solutions that enhance customer profitability and bring value to society. Scania has put sustainability at the forefront of the business and is reaping the rewards.
 
Coca-Cola Enterprises

From its packaging to its advertising campaigns, its people management to charity work Coca-Cola is a company with sustainability in mind. The Coca-Cola Company is committed to good corporate governance, which promotes the long-term interests of shareowners, strengthens Board and management accountability and helps build public trust in the company. It also promotes sustainability in every business decision, which not only makes it a strong company, but also a good corporate citizen.
 
L'Oreal

L'Oréal's ambition is to win one billion new consumers by means of its universalization strategy, which aims to answer all the diverse beauty needs of men and women around the world, by 2020. Part of the Group's growth strategy is its commitment to produce more but with less impact and to engage consumers, who are at the heart of its business, to make sustainable choices by offering them products that are both sustainable and desirable. In order to achieve this, L'Oréal commits to improving every part of its value chain, from research to operations, while sharing its growth with the communities it touches through it campaign, 'Sharing Beauty With All'.

"L'Oréal has a strong legacy in sustainability and a thorough ambition for the future. We are proud to announce 'Sharing Beauty With All', our sustainability commitment for 2020. We believe consumers are at the heart of our sustainability drive and we want to reach the next billion consumers while making a positive impact on the world. By accelerating sustainable innovation within our business, and harnessing the power of our brands to inform consumers, we will raise awareness about sustainability and encourage consumers to make more sustainable choices," says the company.