ABB Robotics: Technology Innovation and Robotics R&D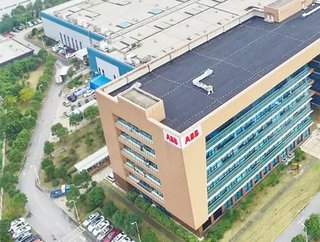 ABB Robotics recognised by Shanghai Government for its technology innovation and research and development (R&D) centre
To be recognised by the Shanghai Government for technological innovation and research and development (R&D) capabilities, an R&D centre must be established by global investors in Shanghai, operate globally, and play a key role in global R&D projects, creating unique technology innovations.
Accepting the honour at the Ceremony, Rui Liang, Head of ABB Robotics in China, received the recognition from Shanghai Mayor Gong Zheng, marking the first time the Shanghai Government has recognised the R&D of global companies, with hopes to encourage international investors for the city. 
"Our R&D in China is a cornerstone of our innovation ecosystem. It supports our focus on advancing the future of robotics and unlocking automation for our customers. We are pleased with the recognition of our technology leadership in the world's largest robotics market and will continue to go from strength to strength, when our new factory and R&D center opens in Shanghai next year. Our investment will boost the development of China's robotics industry and support smart manufacturing for our customers," said Sami Atiya, President of ABB's Robotics and Discrete Automation business.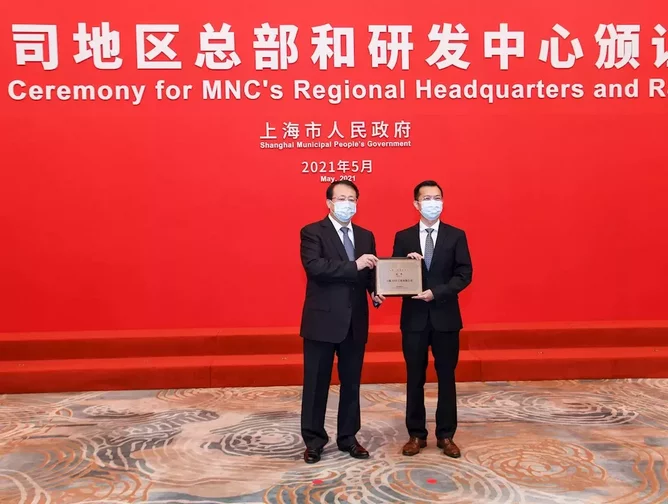 ABB Next Steps: The World's Most Advanced Robotics Factory
On a mission to create the world's most advanced robotics factory, ABB's next stage of its business development plans in China will see the company invest US$150mn into a new factory to be located in Shanghai, due to open in 2022.
This investment is said to represent the next level of ABB Robotics manufacturing technology, and will see the company deploy the latest manufacturing process technology and collaborative solutions. 
"It will be the most advanced, automated and flexible factory in the robotics industry worldwide – a center where robots make robots," stated ABB Robotics.
The new factory will also be home to an onsite R&D centre to help with the acceleration of innovations in artificial intelligence (AI), as well as operating as an collaborative innovation hub for ABB and its customers to co-develop automation solutions. 
ABB Robotics' History in China
Entering China in 1994, and opening its Shanghai R&D centre in 2005, ABB is the first robot supplier in China to localise its full value chain - R&D, manufacturing, sales, engineering, system integration, and service. 
"For 16 years, ABB Robotics' research and development team in Shanghai has been dedicated to continuous innovation, contributing to the development of a range of world-leading products, from its first locally developed robot IRB 120 in 2009, to the world's fastest four-axis palletising robot IRB 460 in 2011 and the world's first truly collaborative dual-arm robot YuMi® in 2015, to our next-generation cobots GoFaTM and SWIFTITM launched on February 24 this year," concluded ABB Robotis.