Augury's Saar Yoskovtiz on smart technology & sustainability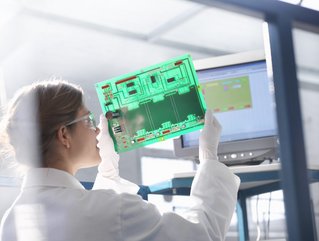 Augury
Saar Yoskovtiz is the CEO of Augury, a software company that uses AI and smart technology to help manufacturers save time, money, and emissions
The expectations manufacturers face are increasing – customers want their products delivered faster and competition is driving them to be cheaper. Employees want reassurance that their jobs are secure and working environments are safe, while stakeholders want to see emissions are being lowered and waste reduced. AI technology can transform the way manufacturers work in meeting these goals.
Saar Yoskovtiz is the Co-Founder and CEO of Augury, a software development company based in New York that uses AI technology to give customers insights into how their machines are working and which are not working as productively as possible.
"I founded Augury with my Co-Founder, and now CPTO, Gal Shaul in 2011," says Yoskovtiz. "Since founding the company, my role has evolved from developing the software behind our AI to leading the company's growth and expansion."
Yoskovtiz now works with the Augury team on integrating technology from their latest acquisition, Seebo, and expanding its offering of real-time insights to their clients and partners. Augury provides IoT and AI technology to the world's biggest manufacturers.
"In a nutshell, our sensors monitor machines, and our AI-driven insights predict and prevent machine failures, improving their performance," explains Yoskovtiz. "Our Machine Health platform shares real-time diagnostics with maintenance and reliability teams so they can see what to fix and how to fix it, at the earliest sign of any developing issue."
At the most basic level, Augury helps manufacturers make their production lines more reliable, more productive, and more sustainable, so they can make and deliver the products and services society counts on.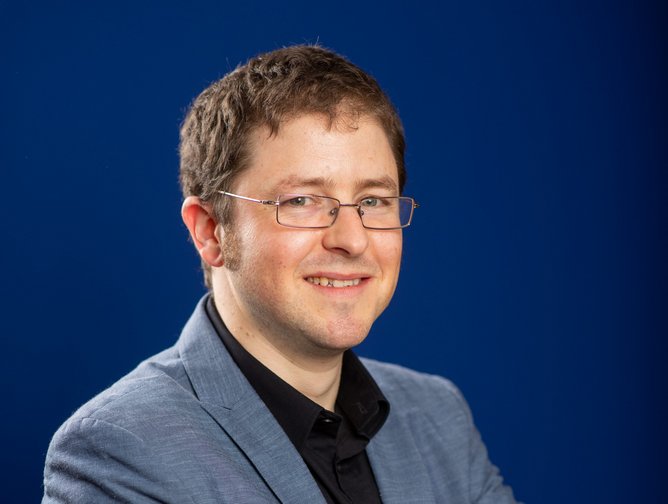 Saar Yoskovtiz
Smart technology and AI
The idea for Augury came 11 years ago, when Yoskovtiz and his friend, Shaul, discussed the possibilities of using machine learning (ML) to analyse sound.
"Gal was working at a medical device start-up and getting frustrated making service calls for software problems when he could immediately tell by the sound of the device that there were other problems. He started to think about how much time and energy could be saved if we could hear machines 'talk'."
The two were set on a path of looking at diagnosing machines based on ML, so started listening to machines. "We spoke to mentors and consultants across different markets, including commercial buildings, factories, car fleets, overseas shipping – even doctors."
Together, Yoskovtiz and Shaul spent two and a half years building their company, dedicating time to customer discovery and building the first prototype themselves.
"Today, Augury technology is installed on thousands of machines, with customers that include some of the world's largest manufacturers, from Hershey's to Colgate-Palmolive," says Yoskovtiz. "We never stop innovating though. For example, we recently acquired process-health AI specialist Seebo because we believe process and operational performance is the next frontier beyond Machine Health."
Both believe that smart technology has a lot to offer manufacturers, such as using smart technology to cut waste.
"By tapping into the data manufacturers already have from manufacturing machines and their production lines, manufacturers can learn how to maximise output," says Yoskovtiz. "Machines are producing thousands of signals daily that can be turned into insights.
"Updating your technology infrastructure with Machine Health AI-driven insights and continuous sensing means you can harness the mountains of data your plant produces and identify problems with almost 100% accuracy. Even better, you can detect problems before they occur, avoiding unnecessary downtime altogether."
If manufacturers can improve the performance of their machines, this can impact their energy usage and avoid the waste of products and raw materials created when equipment fails or doesn't run optimally.
"Augury uses AI technology in its sensors, which listen to machines and manufacturing equipment for warning signs they are breaking down or not running at full efficiency," explains Yoskovtiz. "Smart machine health technology captures vibration, temperature and magnetic data from rotating machinery via IoT connectivity. It combines this information with advanced AI diagnostics and input from human-reliability experts, alerting users when a machine is going to fail, what to fix, and how to fix it."
The technology continually builds 'knowledge', improving at the same time as it monitors the manufacturing equipment.
Lowering emissions and saving money in manufacturing
Augury works with manufacturers across many sectors – from food, beverages and consumer packaged goods to building materials, forest products and pharmaceuticals.
"Customers everyone will have heard of include the likes of Colgate-Palmolive and Hershey's, partners like Grundfos and Baker Hughes, just to name a few," says Yoskovtiz.
One reason for this is because Augury is working hard to lower the emissions that they produce and are able to save money at the same time.
"Healthier running machines use less energy," says Yoskovtiz. "I've seen companies reduce their total energy consumption by as much as 20%, just by getting ahead of problems and eliminating downtime."
For example, since 2020 Osem Nestlé has been using Machine Health technology to avoid unexpected downtime.
"Recently, one alert on their Sabra hummus production line allowed teams to make an early repair, saving thousands of dollars and preventing a shutdown of their entire factory. In the words of Gofna LIss-Rubin their Open Innovation Manager: 'Whenever we prevent a failure, we, of course, prevent everything that comes from that. We reduce the amount of labour time, machine time; we reduce all the inputs that are used in our operating machines — including energy, water, and gas emissions'."
Any improvement Augury has in operation and the reduction of the inputs is helping the company meet their sustainability goals.