Blake Moret, CEO of Rockwell Automation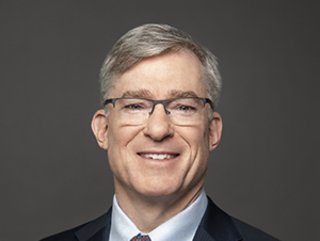 Blake Moret, CEO of Rockwell Automation: "Manufacturers are looking for new ways to leverage technology to reduce their environmental footprints"
Blake Moret became the President and Chief Executive Officer of Rockwell Automation in 2016. In his role, he leads productivity and sustainable initiatives across the biggest industrial automation and information company in the world.
At Rockwell Automation, the mission is to accelerate the quality of life through more efficient production, smart manufacturing and sustainable options. An investment in Rockwell Automation's technology is an investment in the future of manufacturing.
Moret's vision for one project, The Connected Enterprise, is to use information to assist industrial companies in their productivity. "Manufacturers are looking for new ways to leverage technology to reduce their environmental footprints," says Moret.
Mechanical engineering and volunteer work
Moret is a graduate of Georgia Institute of Technology, where he studied a Bachelor's Degree in Mechanical Engineering 1980 – 1985. After completing this, he arrived at Rockwell Automation and worked across sales and business management roles until 2002.
From then up until 2005, he worked as Director of Electronic Operator Interface Business, then moved to Customer Support and Maintenance until 2007, where he led the control products and solutions across the business segment of Rockwell Automation. Up until 2011, Moret worked as Vice President. He was then promoted to President and Chief Executive Officer in 2016, and Chairman and Chief Executive Officer in 2018.
Moret has also served as Chair of the Board for the Manufacturing Institute of the National Association of Manufacturers and is a member of the Board of Directors for the Urban Ecology Center. He is on the Board of Directors of the United Way of Greater Milwaukee and Waukesha, and is also on the Advisory Board of the Woodruff School of Mechanical Engineering at Georgia Tech.
Over his 38 years at Rockwell Automation, Moret has seen a huge rise in sustainable manufacturing and is racing to meet it across the company.
Sustainable efforts in the workplace and the world
Rockwell Automation, along with many other manufacturers, suspended operations and sales in Russia and Belarus following the invasion of Ukraine. Though sales in these countries total less than 0.5% of Rockwell Automation's total revenue, the company has said that it will continue to pay salaries and benefits for its Russian team.
"Rockwell Automation joins the US government and the global community in condemning Russia's attack on Ukraine and its citizens," said Moret. The company made a financial donation to Project HOPE, which offers humanitarian aid to Ukrainian refugees. Further to this, Rockwell Automation has matched employee donations for Project HOPE while supporting local volunteer efforts.
Within the company, Moret is prioritising sustainable initiatives.
"Manufacturers are looking for new ways to leverage technology to reduce their environmental footprints," Moret said. "Intelligent devices, combined with innovative sustainability and energy management software, provide new levels of insight to reduce energy demand and increase efficiency."
Moret believes that real-time energy management is within reach, from monitoring to embedded AI tools that offer closed-loop optimisation. In using a standard energy data model, Moret hopes that energy intensity and other key performance metrics can be measured and improved.
"This simple, yet impactful, insight allows businesses to de-energise the equipment when not in use, reducing both costs and greenhouse gas emissions."