BMW: Quality Control Through Artificial Intelligence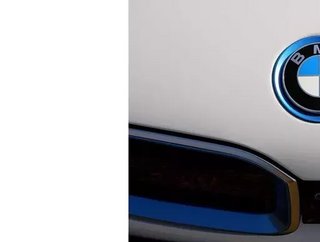 Autonomous Machine Vision will bring BMW to the forefront of high-quality consistency...
At the plant in Steyr, Austria, there are three top priorities: quality, efficiency and the transformation to Industry 4.0, the latter through the implementation of digital technologies at shop floor level. To improve upon all of these priorities, BMW has enlisted new quality inspection technology, Autonomous Machine Vision, developed by German-Israeli company , titled the INSPEKTO S70.
BMW has always been at the forefront of cutting edge technology, employing the latest advancements wherever it can within their research and production, and with the assistance of state-of-the-art machine vision technology, it's never been easier to create accurate, high-quality parts. However, like with all technology, there are some hiccups. 
BMW themselves have been reaching out to technology creators to employ some of their tech within their own company. The is designed to look for companies with revolutionary technology that they can employ within their business, as explained further by David Bircher, PhD candidate and expert in innovation and digitalisation at BMW "The BMW Start-Up Garage helps us find new companies with ground-breaking ideas to improve our processes with digitalisation. The team researched several companies with innovative machine vision solutions, but only Inspekto offered exactly what we were looking for — a system that is so intuitive that any employee can set it up."
Although machine vision technology itself is great for imaging-based automatic inspection and analysis of parts, pseudo-defects still arise in the form of small permitted variations, which the system will recognise as inconsistent with its database, and thus declare them as defects. Inspekto's new technology, however, seeks to erase this entirely by employing an element of autonomy to its machine vision tech. 
"Our INSPEKTO S70 is a self-contained product," explained Harel Boren, CEO and co-founder of Inspekto. "It is self-learning, self-setting and self-adjusting — in other words, fully autonomous. This eliminates the lengthy and complex integration phases that characterise traditional machine vision projects." 
Having been convinced by Inspekto's capabilities, BMW Group Plant Steyr has since purchased four systems, followed by a pilot phase, which has resulted in a noticeable improvement in quality and reduction of false detection instances upon the employment of two systems.
So what makes the INSPEKTO S70 so perfect for BMW, outside of an advanced technology that seeks to limit errors? Well, a shared concept between BMW and Inspekto is to bring Artificial Intelligence (AI) out of the sphere of mystery that such advanced technology can often be wrapped in, thereby democratising it. Essentially, make it so easy to use that anybody in the field can confidently say that they work with AI, and not be overwhelmed with the idea of explaining how they do it. 
"By eliminating pseudo-defects, the system has allowed us to avoid the extra loop of manual double-checks. But the more important thing for me is that with the INSPEKTO S70 we have brought AI closer to our production employees. In this sense, BMW and Inspekto have a shared vision," concluded Birch. 
This combination of technologies, mindsets and visions for the future seems to be nothing but a fruitful venture into the future of consistent, high-quality production, potentially setting a new standard for manufacturers across the globe.