Emerson's automated Hydrogen technology for Toyota Australia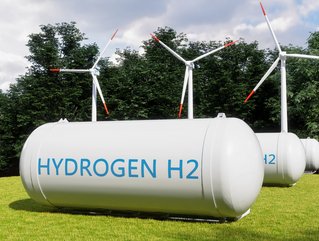 Toyota, the world's biggest car manufacturer, collides with the most abundant element Hydrogen in new automation technology for Toyota's sustainable fuel
Emerson and Toyota Australia have teamed up to build a hydrogen production, storage and refuelling plant to supply sustainable fuel.
This will use Emerson's understanding of automation to run the system and allow Toyota Australia to work with hydrogen fuels in addition to solar energy in its manufacturing.
Emerson is headquartered in St. Louis, Missouri and was founded in 1890. It's embraced new technology over the years and created automated solutions for industrial, commercial and residential markets. In more recent years, the company has been driven to protect food quality, propel energy efficiency and safeguard sustainable infrastructure.
Toyota Motor Corporation manufactures safe and top-quality vehicles. Founded 1937, Toyota proudly upholds the United Nations' Sustainable Development Goals to keep the planet rolling in a sustainable direction. Toyota Australia was founded in 1963 and is headquartered in Melbourne.
New technology for Hydrogen power
Hydrogen is a fuel which only produces water when consumed in a fuel cell. Although it is the most abundant element, Hydrogen has to be produced from, for example, nuclear power, biomass or solar energy. Car manufacturers are seeing this as a better option for powering their vehicles.
Emerson's advanced DeltaV™ will be used at the Toyota Australia Hydrogen Centre to monitor the production and storage of hydrogen gas.
Digital automation reduces costs and increases productivity
According to Mark Bulanda, executive president of Emerson's Automation Solutions, Toyota Australia has a lot to gain from this new technology.
"By incorporating a digital automation foundation to eliminate data silos, Toyota Australia can not only significantly reduce costs, but also gain greater visibility into system performance, making it easier to maintain and report sustainability performance and increase productivity," said Bulanda. "The data foundation Toyota has built will make it faster and easier for like-minded companies to replicate success as hydrogen refuelling networks continue to expand across the continent and the globe."