Emerson's sustainability drive with cloud control platform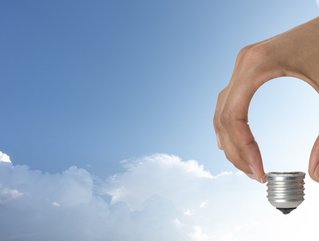 Emerson moves its platform to Microsoft Azure for more efficient security, as it supports manufacturing customers reach their sustainability goals
Global engineering leader Emerson has improved the scalability and data protection of its Zedi™ Cloud SCADA software-as-a-service control platform, through moving it to the Microsoft® Azure cloud platform.
The global technology and engineering company Emerson was founded in 1890 and is headquartered in St. Louis, Missouri. Emerson provides automation solutions for manufacturers to help them maximise their production and protect the environment. Emerson's Commercial & Residential Solutions specifically work to create sustainable infrastructure.
Building effective autonomous operations
By using Microsoft Azure, customers can add and remove assets when they need to and remote workers can enjoy hybrid cloud flexibility, in what Microsoft calls 'a faster path to safe and effective autonomous operations'.
Leading successful digital transformation across manufacturing
"By moving to Azure, we can better provide managed IoT services across the edge and cloud that easily connect, monitor and control assets around the world with multi-layered security, increased global data centres, and enhanced infrastructure," said Nathan Pettus, President of Emerson's process systems and software business. "The change improves Emerson's already strong positioning to lead successful digital transformation efforts for several industries, providing solid and sustainable results with a vastly scalable, cloud-based solution that's highly secure and extremely cost-effective."
"I'm excited to see our customers expand their use of Microsoft products," agreed Gary Nafus, Vice President of Manufacturing at Microsoft U.S. "The ultimate win is building trust with our customers when they select our products for critical operations, as we aim to continue to empower their business and tech efforts. I look forward to seeing Emerson's use of Microsoft Azure to help power their Zedi Cloud SCADA platform – improving performance, ultra-high data resolution, and more flexibility for increased scalable and collaborative work. ESG efforts are very important today and this expansion will help push those efforts forward in a strong way."