How to Ensure Your Manufacturing Plant is Ready for Growth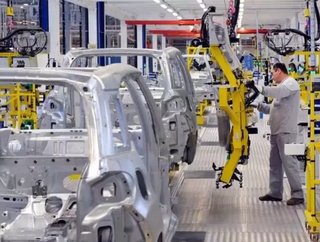 At the beginning of the year, the UK manufacturing industry saw its ninth consecutive month of growth – positive news for the sector. Now, accordi...
At the beginning of the year, the UK manufacturing industry saw its ninth consecutive month of growth – positive news for the sector. Now, according to the trade group EEF, more positive news has surfaced, revealing that the growth in Britain's manufacturing will increase this year by three per cent, nearly half a per cent greater than previously expected.
EEF, which surveyed 275 companies, also revealed that it was not just the automotive and aviation industries that are forecasted for growth, but all sectors of manufacturing. This research is welcome and timely based on improved orders and confidence in British firms, resulting in the creation of jobs and enthusiasm that a sustainable economy will support. But by creating a buoyant market place, there will inevitably be an increase in competition. Businesses have been static for a long time, coiled tight like a spring waiting for market confidence to surface and ready to launch.
If this is the case, should manufacturers be upping their game to exploit the opportunities of a growing market place? The requirement of investment follows closely behind growth. Sales and marketing strategies created in a flat market place are usually in the subject of revision and refocus for an economy that has greater opportunities, so businesses need to take a step back and assess their people, processes and technology. To ensure its success during a positive economic period, an organisation needs to ensure that it has the optimal infrastructure and competence to attract and retain customers.
Whether its new customers, or those customers that they have retained, organisations need to be aware the customer they spoke with yesterday, last month or last year will now have changed their expectations of the experience that a supplier can and should provide.
This difference will not only be influenced by the changes in the industry, but also by the technologically advanced world we live in. Be it either a business or retail customer, expectations of the experience journey through an organisation is constantly being influenced. And it's not just the influence of every point of interaction, but also the experience that customers have received during and following the interaction. Influencers could be from the radio station they listen to, to social media feeds read on a smart phone, to the car they drive, through to experiences from other brands and even their colleagues at work. The list goes on with every moment of the day.
Now think about the next time you interact with a specific brand, will your expectations have changed? If not, or your expectation is reduced – then either you are an opportunity for a competitor to offer you betterment, or you're already, even subliminally, planning to defect to a competitor. If you're expecting an increase, however small – how realistic is it that your expectations are going to be fulfilled?
Are you setting yourself up for a fall when the brand cannot provide that increment?
This desire for an increase in experience comes from the world we live in and the daily bombardment from multiple brands providing different levels of interaction experiences.  The change in expectations for customers and can be encapsulated by the formula:
E > (CX + Brand Promise) / 2 + (Mean – CX)
E = Customer expectations at their next interaction with your brand.
CX = Customer's last interaction experience with your brand.
Brand = Customer's perception of the brand (created promise from market place influences e.g. adverts, friends, social, previous experiences).
Mean = Average of the NPS experiences that received from other brands. 
In essence, existing and potential customers have a level of expectation for experience from a brand or organisation and if they can't supply it, then there is an issue that results in customer disappointment, dissatisfaction and ultimately defection.  Organisations also need to ask how loyal are its customers, or how difficult is it to pitch against a competitor that offers a similar product, at a similar price, but with a proven superior customer journey than your organisation can provide? 
The solution would be to act rapidly and assess if your organisation is fit to maximise opportunities in an improving market. Now is the time to review your people, processes and technology is focused on the customer and to ensure that your business is capable of pursuing and achieving the revised objectives and strategies.
The market conditions are now right for growth, but failing to learn from the difficult trading conditions of the past could lead to a failure to capitalise on the opportunities. By focusing efforts on improving the customer journey could give you the vital edge needed to succeed over your competitors.