How manufacturers can make the most of apprentices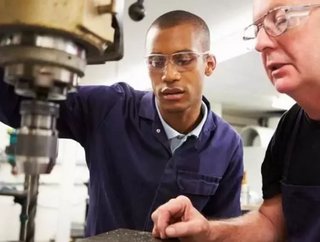 With many manufacturers struggling to find talent, apprentices are a fantastic way of finding and developing loyal employees. A recent survey from the N...
With many manufacturers struggling to find talent, apprentices are a fantastic way of finding and developing loyal employees. A recent survey from the National Apprenticeship Service showed that the majority of employers said their apprentices stayed in their organisations longer than other recruits. That is why it was really dissapointing to read the recent government statistics, which found over a third of apprentices in the UK don't finish their qualification. There are a variety of reasons why, but if you really nurture and support apprentices, they can be a really useful asset, and here at Fascia we strongly support the widespread use of apprentices in the manufacturing industry.
We currently have one apprentice due to finish her qualification in the summer and another who has recently finished and is now in a full-time role in the company. We know that apprentices make great employees, but with many failing to complete their apprenticeships, here are our top tips for ensuring both you and the apprentice make the most of the experience:
1). Make them feel like part of the team
Walking into a new job at any age is a daunting task. It can be even worse if you are 16, straight out of school, and perhaps never had a job before. Ensuring everyone takes the time to introduce themselves and make the new starter feel like part of the team can make a real difference.
2). Make sure they have a mentor
If someone can spare some of their time to be a mentor, this will create a much better environment for everyone involved. It gives the apprentice someone they can talk to and ask questions of, instead of feeling lost, they know they can then always ask their mentor for advice and guidance.
3). Set clear objectives
As early on in the apprenticeship as possible, it is best to set out what you expect from the apprentice. It is also really useful to find out what they are looking to gain from the experience, as this can help you track how they are doing. Tracking their progress also can help you offer them advice or even training if there are specific skills they want to learn.
4). Offer potential career progression
At the end of the apprentiship programme it is important to sit down and discuss what your apprentice wants with regard to their future career path. Hopefully you will both have an understanding of their skills, their strenghts and weaknesses, and what direction they want to take. If you can offer them a place in your organisation, then do, as this can be really benefical to your business.
5). Learn from the experience
Once you've been through the apprenticeship programme, think about what you've learnt from the experience and refine your apprenticeships to offer an even better opportunity for your new recruits.
According to a new survey by the EEF a record number of manufacturers are looking to recruit apprentices this year. Almost eight in ten (79 percent) plan to recruit a manufacturing and engineering apprentice, while 45 percent intend to recruit an apprentice for other roles, such as IT, marketing and management. It's great news that so many manufacturers are offering apprenticeships, but it is key to make sure both you and the apprentice get the most from the experience. 
Mark Anderson is the UK Sales Manager at Fascia Graphics