How manufacturers can prepare for machine learning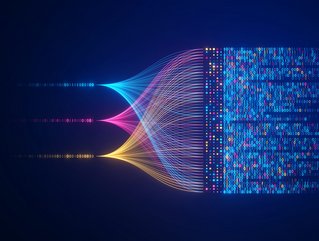 How manufacturers can prepare for machine learning
Mariusz Stolarski, Global Head of Technology at Mobica, shares what manufacturers need to know about machine learning, AI & the role of data
Machine learning (ML) and AI has the potential to rapidly accelerate manufacturing's major trends – from Industrial IoT and smart factories to digital twinning and the Industrial metaverse.
"It is undoubtedly one of the most anticipated emerging technologies currently impacting any sector," says Mariusz Stolarski, Global Head of Technology at Mobica. "You can already see ML-enabled technology being deployed in factories and warehouses – such as with autonomous robotic arms and automated guided vehicles equipped with computer vision. McKinsey forecasts almost two thirds of organisations will increase their investments in AI over the next two years."
Stolarski believes that this will result in ML being deployed in a vast array of scenarios.
"It will become fundamental to the design of products and operational processes – helping us to improve productivity, quality and safety," he continues. "But, if manufacturers want to gain from this transformative technology and preserve their competitive advantage, they will need to start preparing for this change sooner rather than later."
AI is not a plug and play solution. It will require companies to invest in a significant underlying technological infrastructure before ML models can even be trained and businesses can't rush into adoption. They need to carefully consider how they deploy this technology, as ML is not without risk.
"Organisations will need to understand the limitations and where restrictions need to be imposed. So, how can they prepare?"
Here, Stolarski tells us more.
Manufacturing data everywhere
The first step is to make sure that the data needed to train ML models is being collected.
"This will require the deployment of sensors and lots of them," says Stolarski. "In many of the industrial settings my team deals with, we are talking thousands of these devices per site. It is not surprising that Gartner has estimated that sensor deployments will experience compound growth of 9% for at least a decade."
As these sensors are often located in difficult to reach locations – where they may need to stay for 10-15 years – companies need to think about how they want to power, connect and secure these devices. Deployments typically take place on brownfield sites that are fully operational and this tends to throw up several complications. Simply transferring the data across these busy environments can create headaches and require specialist solutions such as wireless sensor networks and 5G private infrastructure.
"All the data being collected then needs to be processed. To lower costs and improve resilience, organisations will look to do this close to the source. This will often require the development of industrial IoT platforms and Edge computer capabilities that will reduce reliance on the Cloud. Organisations then need to consider how information can be presented back to operators – so this may involve deploying dashboards, new HMI and augmented and virtual reality solutions."
As this infrastructure grows, organisations will also need to consider the specific standards and protocols that will enable all these different technologies to talk to each other – and keep data private and safe from malicious actors.
ML in action across manufacturing
Building the infrastructure to supply the data is just step one, however. Once an organisation has given itself the ability to deploy a ML solution, they will then need to turn their attention to the ML models themselves.
"But before they can do that, they will need to check the information being produced is good to work with. This will require data analysts to assess the information content of the data (a.k.a. "quality" of the data). Only then can they attempt to train the ML model."
Stolarski feels that a crucial consideration in this process is how organisations can mitigate risk. ML models can make mistakes, so serious thought needs to be given to where these solutions are deployed – organisations will want to impose limitations and operational restrictions.
"But training techniques, such as data augmentation and transfer learning, can help organisations to reduce that risk factor.
"Another important thing to note is that the quality of data can deteriorate over time. This might be caused by something as simple as dust building up on a sensor. So, data analysts will be needed to continuously test the quality of the data, monitor the output of the model, and retrain algorithms when necessary."
One last factor not to forget is how existing employees will work with a new ML-enabled solution.
"It is highly likely that this technology will change operational processes. This could be the result of automated systems removing mundane or physical tasks, freeing up workers to focus their energies elsewhere. Whatever the difference may be, staff will need to be educated and trained on how to work with these solutions – so, a change management programme will likely be necessary."
While ML is a hugely exciting development that cannot be ignored, it will take time for companies to first build the initial infrastructure to supply the data – and then put people and processes in place to ensure these solutions can be deployed safely.
"This will not happen overnight, so manufacturers need to start preparing for this technology – and not wait until they see others reaping the benefits. It may be difficult to catch up if they do."
*************************************************
For more insights into Manufacturing - check out the latest edition of Manufacturing Magazine and be sure to follow us on LinkedIn & Twitter.
Other magazines that may be of interest - Healthcare Digital.
*********************************************
BizClik is a global provider of B2B digital media platforms that cover 'Executive Communities' for CEO's, CFO's, CMO's, Sustainability Leaders, Procurement & Supply Chain Leaders, Technology & AI Leaders, Cyber Leaders, FinTech & InsurTech Leaders as well as covering industries such as Manufacturing, Mining, Energy, EV, Construction, Healthcare + Food & Drink.
BizClik, based in London, Dubai & New York offers services such as Content Creation, Advertising & Sponsorship Solutions, Webinars & Events.