IBM: Proactively Ensuring Reliability and Safety with EAM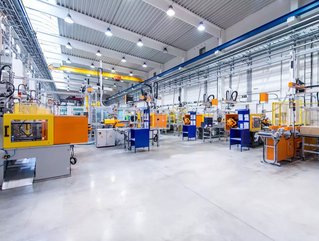 IBM's Skip Snyder discusses the benefits of effective EAM solutions for manufacturers
Combining software, systems, and services enterprise asset management (EAM) helps to maintain, control, and optimise the quality of operational assets throughout their life cycles. Speaking with Skip Snyder, Senior Partner, IBM Global Business Services, he breaks down the benefits of an EAM solution into three categories: optimising quality and utilising assets, productive uptime, and cost reductions. 
Optimising Quality and Utilising Assets
Put simply, "well-maintained equipment supports reliable, high-quality output," says Snyder. "However, preventive maintenance can be very expensive, and organisations are constantly trying to reduce unnecessary inspections if they can."
One way to optimise quality and utilise assets is by monitoring asset health through sensors, watching for trends that indicate a potential degradation which can be acted upon to prevent a breakdown. Other ways include using cameras and microphones to monitor equipment health - in some cases, the roots deliver sensors, cameras, and microphones to the equipment and gather data. This method improves the productivity of the technician, freeing them for more high-value tasks while continuing to gather data. 
"As the number of sensors and devices on assets grows, the volume of data tracked has expanded exponentially. It's become impossible for humans alone to monitor everything. AI is now playing an important role in enterprise asset management (EAM) to help make sense of all that data and derive value from it because it can learn and identify trends. The technology can deepen the understanding of assets by translating data into actionable insights that can be used to drive more effective maintenance," says Snyder. 
"For example, conditions-based maintenance is replacing time-based maintenance. Rather than doing an inspection or repair every few months or on a set schedule, insights from operational data and analytics can predict asset failure. This ensures the assets needing attention get it at the right time, improving reliability and optimising maintenance. Remote monitoring capabilities enable continuous anomaly detection. Asset performance is continuously tracked and evaluated by artificial intelligence (AI), which can trigger alerts based on indicators like flatline conditions and abrupt changes in sensor readings."
Sugar Creek Brewery
"Sugar Creek Brewery is an example of an IBM Maximo customer using EAM, AI, and IoT to optimise quality and reduce loss. They were losing more than US$30,000 a month in beer spillage through the manufacturing process. By integrating the technology into the brewing process, they are able to identify issues affecting the quality of their product. Parameters such as fill time, temperature, pH, gravity, pressure, carbonation, and level are all fed to the cloud for analysis. This data can inform new processes or refine existing ones to ensure the product meets manufacturing expectations and the cost savings from the manufacturing loss is now reinvested back into the business," - Skip Snyder, Senior Partner, IBM Global Business Services.
Productive Uptime
By having the right EAM system that is underpinned by an open hybrid cloud platform and AI-driven intelligent workflows, manufacturers can "detect potential equipment breakdown and automatically issue work orders to technicians to prevent it, with all the information they need to solve the problem, including tools, asset history, root cause analysis and best practices," adds Snyder.
Cost Reductions
When it comes to assessing costs, Snyder explains that this can be done in two ways: "The first is technicians doing the right work at the right time in the right way? The second is, is equipment downtime due to breakdown, repair delay or missing parts eliminated or minimised?"
Now, for the first part, the more efficient a technician is, the more equipment they can keep up and running on an ongoing basis. "Where there is greater efficiency, there is higher value," adds Snyder. "Real-time insights and automation capabilities empower your employees to make data-driven decisions with speed and confidence and focus their energy on higher-value work."
For the second part, the more information that is known and can be anticipated when it comes to equipment maintenance needs, the more efficient the operation is. "The result is less downtime due to unexpected breakdowns or having to delay repairs because you don't have the parts to fix it. With the right information, you will be able to predict failures, and with the right EAM programme, you now have the right parts in the right quantity at the right time, thereby optimising equipment performance and improving Overall Equipment Effectiveness (OEE)."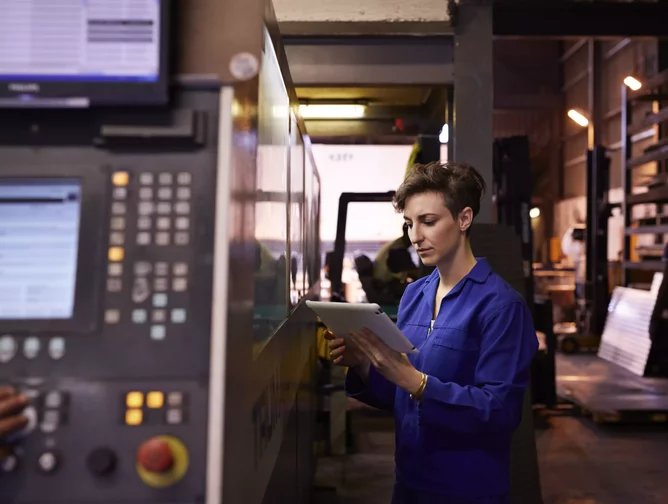 Best Practices for Manufacturers Adopting an EAM Solution
Bottom line, Snyder reflects that there are many best practices for adopting an EAM solution, but ultimately it comes down to knowing equipment health, equipping the workforce with the right information and tools, and proactively ensuring reliability and safety.
"To make this a reality, having hybrid cloud and AI capabilities in place is critical. An open hybrid cloud architecture allows manufacturers to move the processing closer to the operation and reduce the latency of data so that the right information and tools get to the workforce in a timely manner. AI then helps that workforce sort through the mountains of data from the manufacturing floor and beyond to help them understand what is really going on with their equipment and what then is the best course of action to address any potential issues that arise."
A primary focus for manufacturers should also be good data practices. Given EAM is dependent on data to make decisions, "poor data quality or lack of data leads to things like technicians wasting time on the wrong priorities, inventory not available when and where it is needed, not having the right tools available, and ultimately, equipment breakdown and production delays."
In order to shift from preventative to proactive, manufacturers must have a strategy to "collect, analyse, and act on data by taking advantage of IoT, mobile, AI, robotics, and other technological innovations; to understand the health of their equipment; and finally, automate the processes for acting on the insights generated by technology."