A lack of diversity may be at fault for the growing industry skills gap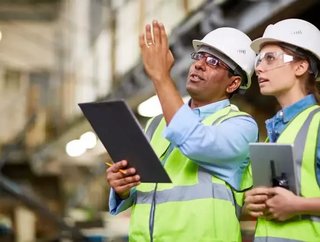 A new report – the 2017 Skills and Demand in Industry report published by the Institution of Engineering and Technology – shows that a lack of diver...
A new report – the 2017 Skills and Demand in Industry report published by the Institution of Engineering and Technology – shows that a lack of diversity in engineering and technical roles could be a large contributor to the ongoing recruitment shortage.
61% of respondents in these roles consider recruiting people with the right skills a barrier to achieving their business objectives over the next three years. 75% agree that tackling the skills problem is fundamental to making the government's Industrial Strategy viable.
78% of businesses believe that digital technologies and automation in the UK's engineering and tech sectors will advance rapidly over the next five to 10 years, but only 30% actually have solid plans to introduce or extend their use of such technologies in the near future. 85% of that 30% agree that they will have to recruit people with new skills and upskill existing staff in order to achieve their goals.
While most respondents admitted that the lack of diversity in the industry is an issue, 87% of them have no LGBT/BAME diversity initiatives in place, and only 15% make particular efforts to attract and retain female engineering and technical roles. Just 11% of the engineering and technical workforce in the UK is made up of women.
81% of respondents agree that employers need to provide work experience to help improve the supply chain and engineering sectors, but only 30% of all employers actually acknowledge that it is their responsibility to invest in the necessary training to meet increasing digitisation and automation challenges. Encouragingly, 40% are proving proactive in offering engineering apprenticeships in their business.
Joanna Cox, IET Head of Policy, said: "As the UK goes through a period of economic uncertainty, the skills shortage in engineering remains an ongoing concern for engineering companies in the UK.
"Employers tell us that tackling this problem is fundamental to making the Government's Industrial strategy viable. We must now bring businesses, academia and Government together and strengthen their working relationships to ensure that the next generation of talent has the right practical and technical skills to meet future demand. We are urging more businesses to provide more quality work experience opportunities for young people and more apprenticeships, enabling employees to earn while they learn and develop their work-readiness."
"Engineering has the potential to make a huge contribution to increasing productivity in the UK. With many high value jobs being created through digitisation, we need more young people to see the exciting opportunities engineering presents. Businesses also need to widen their talent pool, and see the benefits that come from a more balanced and diverse workforce."
The Institution of Engineering and Technology has launched Work Experience for All, a new campaign bringing together employers, universities, colleges, and policy-makers to collaborate on developing the quality of work experience and internships, in the hope that the skills gap will eventually close.