Manufacturers can forecast supply chain trends with AI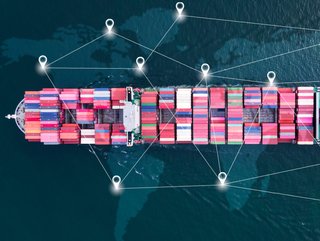 Manufacturers can forecast supply chain trends with AI
QAD's Stephen Dombroski discusses the the AI revolution, supply chain success & how AI can prepare business leaders for the unknown
AI has become a cornerstone of success in modern manufacturing. Organisations are increasingly recognising the transformative potential of AI in areas such as predictive analytics, demand planning and business forecasting.
For business leaders looking to incorporate AI for supply chain success, there are questions of payoff and implementation. Here, QAD's Stephen Dombroski, discusses the most common questions about integrating AI into business planning and lessons learned from successful applications.
Hi Stephen! What considerations go into business forecasting?
"The entire supply chain planning process begins with the Demand Plan. Predictive analytics, demand planning and business forecasting have long been crucial aspects of effective business decision-making."
What has changed with modern decision making?
"Traditionally, these processes relied on historical data and statistical models to predict future trends and demands. However, the advent of AI has propelled these practices to a new level of accuracy, efficiency and adaptability. A lesson learned from the COVID-19 pandemic, historical analysis of consumer behaviour is no longer reliable or enough for an effective business strategy. AI allows companies to be more agile in their data analytics and processes."
How exactly does AI fit into a supply chain?
"AI excels in predictive analytics by sifting through massive datasets with speed and precision that human analysts simply cannot match. Machine learning algorithms can identify intricate patterns, correlations and anomalies within data, enabling organisations to predict outcomes with remarkable accuracy. This capability extends across various industries, from retail and finance to healthcare and manufacturing."
What is an example of how AI assists with predictions?
"One example of AI's impact is the ability to forecast customer behaviour. Consumer preferences are always evolving and, since the pandemic in particular, buyers are looking for innovation and new products. AI-driven predictive models can analyse past purchasing patterns, online interactions and external factors to anticipate consumer preferences and trends. This empowers businesses to tailor marketing strategies, optimise inventory, and enhance customer satisfaction."
Why is AI a better option than traditional tools that have been used for decades?
"Demand planning, a cornerstone of supply chain management, has experienced a paradigm shift due to AI. Traditional methods often struggled to account for dynamic market conditions, seasonality and unforeseen events. AI, however, can analyse a multitude of variables in real-time, enabling organisations to respond swiftly to changes in demand."
What data does AI take into consideration with its demand predictions?
"Machine learning algorithms can incorporate factors like historical sales data, weather patterns, social media trends and economic indicators to generate highly accurate demand forecasts. This enables companies to optimise inventory levels, reduce waste and ensure products are available when and where they are needed."
How does AI bring more insight to business leaders?
"Business forecasting has evolved from static, linear models to AI-driven dynamic systems. AI's ability to process unstructured data, such as social media sentiments, news articles and customer reviews, adds a layer of contextual understanding to forecasting models. This insight can be invaluable in predicting shifts in market sentiment or identifying emerging trends."
Can AI prepare business leaders for the unknown?
"AI-powered forecasting can adapt to changing conditions. If unexpected events occur, the algorithms can quickly adjust their predictions based on new data inputs. This agility provides businesses with the flexibility to navigate uncertainties and make informed decisions in real-time. Manufacturers can now stay ahead of the curve and use this information to quickly introduce new products."
What should business leaders take into consideration before rushing to implement powerful AI into their supply chain?
"Several challenges must be addressed to ensure successful AI implementation like data quality and availability, human expertise, infrastructure and resources and even ethical concerns."
What would be the greatest take-away for integrating AI into predictive analysis for business planning?
"It is imperative that business leaders navigate the challenges of data quality, human expertise, ethics and resources to ensure the responsible and effective integration of AI into these critical business functions. By leveraging the power of AI, businesses can gain a competitive edge, optimise operations and make informed decisions in a dynamic and uncertain marketplace."
*************************************************
Check out our free upcoming virtual event, Manufacturing LIVE, 6th December 2023.
For more insights into Manufacturing - check out the latest edition of Manufacturing Magazine and be sure to follow us on LinkedIn & Twitter.
Other magazines that may be of interest - Healthcare Digital.
*********************************************
BizClik is a global provider of B2B digital media platforms that cover 'Executive Communities' for CEO's, CFO's, CMO's, Sustainability Leaders, Procurement & Supply Chain Leaders, Technology & AI Leaders, Cyber Leaders, FinTech & InsurTech Leaders as well as covering industries such as Manufacturing, Mining, Energy, EV, Construction, Healthcare + Food & Drink.
BizClik, based in London, Dubai & New York offers services such as Content Creation, Advertising & Sponsorship Solutions, Webinars & Events.