MHR: Going beyond the factory floor with automation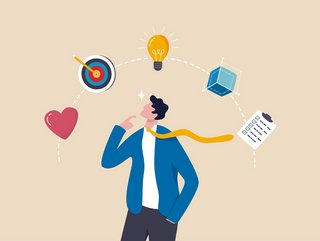 Attracting and retaining talent and employee wellbeing are now two of the highest priorities for companies
Matt Trueman, Chief Product Officer at MHR breaks down the benefits for automation in manufacturing beyond the factory floor
When it comes to talent, the current economy is making it harder for businesses to both find and retain talented people. According to Aon, attracting and retaining talent and employee wellbeing are now two of the highest priorities for companies, rating higher than meeting financial and shareholder needs.
Businesses in manufacturing and the wider supply chain are no exception to the war on talent, for many they battle to remove the industrial image and perception that it is a stagnant sector.
Matt Trueman, Chief Product Officer at MHR believes that one way in which the sector can help attract and retain talent is through embracing digital technology.
How can manufacturing leaders turn an analogue industry digital?
From an employer perspective, deploying effective HR and payroll solutions can ensure people are paid accurately and on time each month; something that is more complicated than it may sound, given the tendency in the sector for people to work shifts and unusual hours, often at short notice, on part and full-time contracts. Modern payroll platforms can make this information available to employees in real time so they can check the accuracy of their pay packet every day and reassure themselves that they are getting what they should be.
Paying people accurately will remove a major reason that can lead to people leaving the sector, frustrated with pay-related errors that stem from underinvestment in technology. In the current competitive climate, businesses need to prioritise paying people accurately, and this is even more important as the cost-of-living hits home.
How can the industry futureproof its workforce?
Learning management systems can help employers identify skills gaps in employees and create tailored development plans and career goals for individuals, including deskless workers with advances in learning platforms with integrated mobile apps. This shows employees that they can shape a future at the business, and a clear route to a more senior and better paid position, without the need to look elsewhere. More and more employees are putting a strong emphasis on career development, and this will be particularly appealing to those in Generation Z and Millennials who now expect a slicker and more seamless experience when it comes to both progression and pay than may have been the case in the past.
For HR professionals, meanwhile, this bolsters the talent pipeline and helps to identify any areas in which there may be shortages, effectively futureproofing the workforce. In time, being able to demonstrate a strong record in attracting and retaining talented individuals will allow those organisations to compete with other businesses in the war for talent, including those from sectors such as banking and finance and technology, which can be seen as more attractive options.
Could embracing digital technology boost resilience?
Another reason why manufacturing and supply chain organisations should be thinking about upgrading outdated systems is the cost benefit - McKinsey research found AI-related cost decreases are most often reported in supply chain management organisations. Much of this stems from vastly increased efficiency, around recording compliance and training; simplifying workforce management – including tackling employee absence – and scenario-planning to boost a company's resilience.
The UK manufacturing sector is nothing if not resilient. It has a strong track record of adapting to change and using new technologies and ways of working to remain relevant. Embracing digital technologies is just the latest in a long line of innovations and has the potential to equip the sector to thrive in the years ahead. That starts with attracting and retaining the right people, helping to provide the foundation on which manufacturing firms can flourish.
******
For more insights into the world of manufacturing read the latest edition of Manufacturing Digital and be sure to follow us on LinkedIn & Twitter.

Other magazines that may be of interest: Procurement Magazine, Supply Chain Digital​​​​​​​

******
BizClik is a global provider of B2B digital media platforms, for leaders across: Sustainability; Procurement & Supply Chain; Technology & AI; Cyber; FinTech & InsurTech; Manufacturing; Mining; Energy; EV, Construction; Healthcare; and Food. Based in London, Dubai, and New York, Bizclik offers services including content creation, advertising & sponsorship solutions, webinars & events.