Mindbreeze: AI, monitoring technology & knowledge management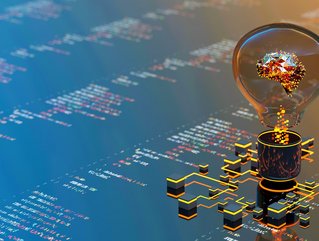 Daniel Fallmann, CEO of software development company Mindbreeze, explores the role of AI and machine learning algorithms in knowledge management
Hi Daniel! Please introduce yourself and your role.
"I'm Daniel Fallmann and I am the Founder and CEO of Mindbreeze. In my role, I get to oversee everything but focus on business development and growth strategy here at Mindbreeze. I love that on a daily basis having the ability to speak externally with customers and potential customers about their information needs and turning those into strategic planning efforts with my team on all levels. Working with everyone to continue optimising and promoting our insight engine in the most fitting way is something I take enormous pride in."
Tell us about your education and career path.
"I founded Mindbreeze in 2005 at the age of 23 after I completed my studies in computer science. Even way before founding Mindbreeze I was full into knowledge management software and developed award winning tools during my studies. Since then, my entire career has been devoted to developing a product to help gather and use the tremendous information and knowledge in enterprises with the highest quality and innovation standards adapting with the advances in artificial intelligence and bringing in great people to do it."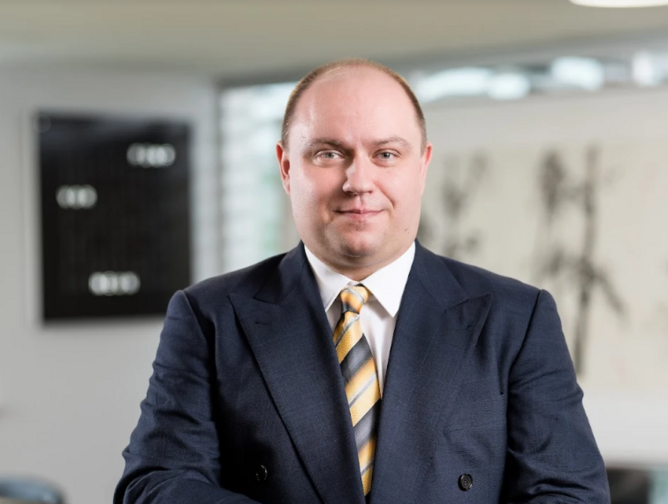 What led you to this industry?
"As a science fiction fan, I've been fascinated since I was a kid by the fact that computers can understand information and correlations – a fascination that has had me hooked ever since. I was lucky to be one of the first that you would call "digital natives" (born after 1980), so working with computers and information was always in my DNA, so to say. In addition, I was and I am a huge Back to the Future and Star Trek fan. It motivated me a lot to think about the future and in my particular case about the future of business, work, and innovation."
What is Mindbreeze?
"Mindbreeze is a leading international provider of products for enterprise search, applied artificial intelligence and knowledge management. Our main goal is to illuminate information inside large enterprises to support users, business cases, and help them be successful with information-driven decisions in the future. Over the years, Mindbreeze has expanded globally as a highly successful information insight company headquartered in Chicago, Illinois. Today, we have an extensive global customer base and outstanding partners. Over 2,700 companies and millions of enterprise users are using our product every day."
Tell us about your data-first approach.
"The amount of data within large organisations is quite incredible, however so much of it is hidden and unable to be used, processed, or analysed for insight. Data is also present in numerous different data sources and silos. We have 450+ data connectors that help us do this and that also allows for seamless integration. We ensure that all relevant company data is brought to light so workers can easily access information they need to not only do their jobs, but make impactful decisions based on the full scope of data."
What is a 360-degree view platform?
"Speaking of a full scope of data, that really is what a 360-degree view is all about. Connecting dots of information that was once scattered gives companies the ability to see relationships, correlations, and patterns between different entities. Mindbreeze works behind the scenes to deliver insights straight to the users in the format they wish – users can personalise their experience to fit the needs of their role and their needs as a user. We want to make the information as digestible as possible so it can turn to knowledge, and then eventually result in action."
What monitoring and management technologies do you use?
"Mindbreeze uses artificial intelligence and machine learning algorithms for monitoring and management as well. In more detail we have developed our own monitoring stack which is based on a technology we call software telemetry, which helps do real time analytics and monitoring of all services and information involved."
During your time here, what has been your biggest lesson?
"My biggest lesson has to be that listening to your workers and customers will help drive your product to success. Listening to and experiencing "real-world" challenges through our very first customers and customers today continues to set off light bulbs and shape the way we handle certain projects in the future. Jumping into the deep end with customers early did a lot for our solution and our team."
What do the next 12 months hold for you and the company?
"The next 12 months is clearly about strategic partnerships and our global growth in a very unique and challenging time, but also a very strong demand in all industries for efficient information insight! We are continuing to grow globally, especially in the US markets. Ensuring we have the right people to continuously help our customers with their information insight goals is currently what's in store for us and we are very excited about the second half of 2022 and 2023."