Personalising human resources with automation & data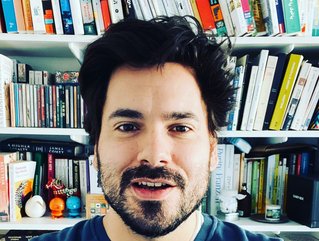 Rémi Malenfant, Director of HR Innovation and Customer Experience at UKG, discusses how automation & data can support human resources in manufacturing
Amid changing employee expectations and the continued evolution of what a manufacturing workplace looks like, a one-size-fits-all approach to human resources is no longer a viable option for businesses.
Manufacturers have seen deep adoption of technology in every aspect of the production process. With the adoption of cyber-physical systems and tools, their workforce has grown from machinery operators to digital-first technical and skilled specialists. These technical employees demand flexibility from their employer and 24/7 access to tools that can provide them with tailored information.
Flexible working patterns and teams spread across multiple plants, mostly internationally, have created a need for an agile and tech-powered human resources team to meet employee expectations. Automation can be a powerful ally to human resources in meeting these demands, and further help uncover insights and boost the productivity of their services.
Leveraging the power of automation and data for human resources
By automating and digitalising transactional processes, HR can provide employees with access to important personal and operational information. For instance, an hourly employee tasked with the installation of ECUs in an automotive production line can view the overtime policy in a digital HR service delivery tool and decide to take up additional shifts without invoking a manual HR process.
Further, digital engagements allow business leaders to get quicker feedback from the front-line workforce and gather data to reveal what employees need most. Data generated from process automation enables advanced analytics to measure the effectiveness of human resources processes and help uncover bottlenecks in the delivery of human resources services. For example, measuring and monitoring KPIs such as time-to-resolution is essential for understanding the impact and success of human resources services.
Insights from this data can unleash possibilities to redesign and deploy better ways of working, which will mean businesses can see an impact on engagement and productivity for human resources professionals and their colleagues in other functions of the business. The data can also personalise employee portals and make the right services more accessible.
According to a recent survey by PwC among 600 HR and HR information technology leaders, intelligent automation or process automation is the focus for 45% of the participants, with 74% expecting a surge in human resources tech increase. Industries across the board have all identified the competitive edge now on offer through investing in human resources tech.
Automation creates greater capacity for priority tasks in manufacturing
Automated human resources processes can free up time for employees giving them autonomy to do things themselves, such as managing their teams, setting objectives or booking time off, which takes the pressure off human resources teams. Investing in technology can assist in creating a personalised experience for employees by tailoring the provision in HR depending on the needs of the employee, whilst reducing compliance errors, saving time spent on manual tasks and improving the wellbeing of staff.
In the UK, 84% of businesses have invested between 6-15 human resources systems across the workplace. This insight shows that companies are now more likely to listen to employees' experiences while addressing any compliance issues that had been a common occurrence. These upgraded tech stacks allow employees to perform processes more seamlessly.
While self-service human resources are inevitably quicker and speeds up document journeys, it doesn't have to come at the expense of the employee experience. Delivering critical human resources services through AI-powered chatbots and enabling employees to move on their own time can see more benefits for employees. Where self-service human resources are tailored to the timetable of the employee, it can be flexible, agile and meet the needs of all.
Building a culture of continuous learning and development
Group training sessions crowded around a screen are a thing of the past. They are not only impractical in the new working world but also inflexible. The modern employee now wants their own tailored coaching and training, at their own pace, and it needs to be easily accessed.
Giving employees the autonomy necessary to take control of their own personalised learning and training at their own pace can hugely benefit the employee experience. The technology can be used to allow employees to self-set career goals and grant them access to opportunities and development that might not have been previously accessible to them.
Additionally, managers also play a part in training and nurturing employees. Investing in technology can assist with flexible performance management. With automation, managers can prompt, capture and collate feedback and performance information from peers and line managers and use it to build goals and roadmaps tailored to the employee.
In the same way, technology can also assist with hiring and onboarding employees by delivering relevant, timely and personalised information so new hires can hit the ground running, already feeling and acting as part of the team and business. The ability to onboard at your own pace also allows employees to implement as much time as they deem necessary in learning the ropes.
Ultimately, HR teams need to understand what the 'new normal' looks like for each and every one of their employees, from managers to assembly-line workers and identify their new expectations. Those that can create a culture that supports their people in the best way possible through effective and efficient technology will reap the rewards.
Byline written by Rémi Malenfant, Director of HR Innovation and Customer Experience at UKG.